Suspected Manchester Mers cases prove negative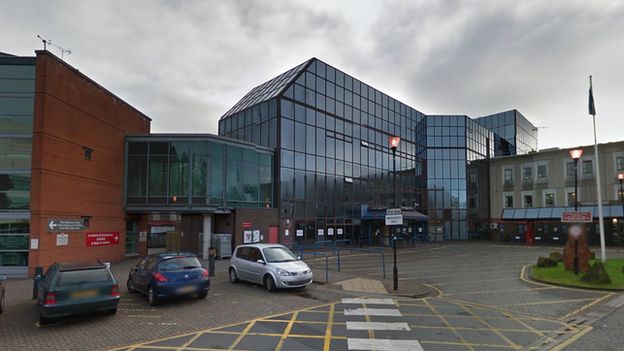 Two patients who were thought to have the Mers condition at Manchester Royal Infirmary have tested negative.
They were isolated for treatment and the hospital said there was "no significant risk to public health".
Mers is passed to people in close contact and is similar to the Sars virus.
Patients who would usually travel to the Manchester Royal Infirmary were diverted to hospitals in South Manchester and Salford and the North Manchester General Hospital.
The Manchester Royal said its children's A&E department remained open throughout.
North West Deputy Director of Health Protection for Public Health England (PHE), Dr Rosemary McCann, said: "PHE can confirm that two individuals were tested for MERS-CoV in Manchester.
"These cases were separate and unrelated. The results of both tests were negative."
PHE said there have been 316 tests for Mers across the UK since 2013, but all have come back, negative.
Mers is a viral respiratory disease caused by a coronavirus (Mers-CoV) that was first identified in Saudi Arabia in 2012.
Last month the World Health Organisation said 1,333 cases had been confirmed across the world and approximately 36% of infected patients had died.
Although the source of Mers-CoV is currently unknown, there is growing evidence of the possible role of camels in transmitting the virus to humans.
The last person to be diagnosed in the UK with the potentially deadly virus was in February 2013, despite a recent rise in cases in the Middle East and outbreaks in South Korea and China.
"Although cases continue to be reported from the Middle East, no new cases of Mers-CoV have been detected in the UK since February 2013," Dr McCann said.
She added: "There is presently no evidence of sustained person-to-person transmission of Mers-CoV, and the risk of contracting infection in the UK remains very low.
"The risk to UK residents travelling to Middle Eastern countries may be slightly higher than within the UK, but is still very low.
Dr Derek Gatherer, a lecturer at the University of Lancaster, said: "Outside hospitals the risk to the general public is extremely low and the outbreak ought not to cause concern.
"There is no treatment for Mers other than a general symptomatic support for pneumonia, perhaps involving steroid drugs to widen airways and assist breathing. There is no vaccine at present."
Related Internet Links
The BBC is not responsible for the content of external sites.