Withington historical abuse: Ex-Sunday school teacher jailed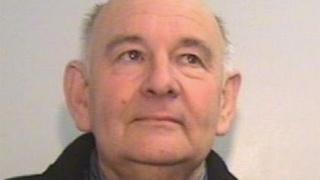 A man who ran a Sunday school has been jailed for 16 years for historical sexual abuse against girls.
Alan Dawson, 64, of Newcroft Road, Urmston, was convicted of seven counts of indecent assault and one count of rape at Manchester Crown Court.
He was part of the congregation at Mauldeth Road Gospel Hall, Withington.
Police said he abused four girls between the 1960s and the 1980s, who were than aged between 11 and 16.
The abuse took place at Dawson's home in Didsbury and at the homes of the girls.
He gained the trust of the victims and their families at the church, with the abuse starting as "playful wrestling" before it escalated, officers said.
One of the girls reported the abuse to police in December 2013.
Det Con Terina Arthern said: "Dawson held a position of trust within the church a position he abused in the worst way possible.
"He took the trust placed upon him to befriend young girls and their families and then sexually abused them over a period stretching nearly two decades."