Parklife festival death: Robert Hart 'took ecstasy', inquest told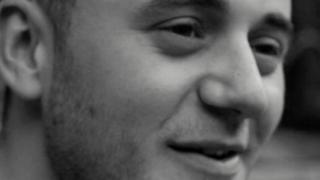 A man who died after being punched at a music festival told medics he had taken ecstasy on the day of the attack, an inquest has heard.
Robert Hart, 26, died four days after an assault at Parklife Music Festival in Manchester in June 2014.
He also told a paramedic at the scene that he may have taken cocaine.
His attacker has not been found but new details emerged after media coverage of the inquest, which began on Monday, coroner Nigel Meadows said.
The altercation with the offender happened after Mr Hart's girlfriend had been hit on the head with an inflatable doll.
'Possible cocaine'
Joseph Rendall, a medic who was on duty at the Heaton Park event, said Mr Hart told him he had consumed alcohol and ecstasy tablets earlier in the day.
The inquest also heard from paramedic Richard Gornall, who added Mr Hart said he may have taken cocaine.
However, there was no record of illegal drugs on the official ambulance log.
Mr Gornall told the inquest that, apart from a small bruise above his left eye, Mr Hart was alert and talking and did not meet the criteria of a major trauma.
For that reason, he was taken to North Manchester General Hospital and not Salford Royal, the regional trauma unit.
On Monday, the inquest was told that a wrong interpretation of his brain scan led to a delay in Mr Hart's transfer to Salford.
Coroner Nigel Meadows said Salford Royal Hospital had accepted he "probably would have survived" if the scan had been interpreted correctly.
The offender, who was with a group of men, was described as being 6ft (1.8m) tall, mixed race, muscular and wearing a light blue vest and shorts.
The inquest continues at Manchester Town Hall.