Tyson Fury: Police investigate complaint of hate crime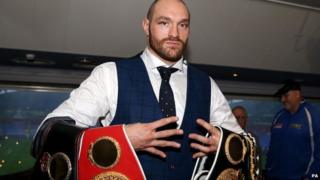 Police are investigating an allegation of hate crime against world heavyweight boxing champion Tyson Fury.
Greater Manchester Police received a call earlier after comments made about homosexuality on the BBC's Victoria Derbyshire programme.
"We take every allegation of hate crime extremely seriously and we will be attending the victim's address to take a statement," a GMP spokeswoman said.
Manchester fighter Fury beat Wladimir Klitschko to claim the world titles.
GMP said once a statement had been taken from the complainant a decision would be made on whether any investigations will continue.
Fury spoke out on his views about women and gay people after a petition calling for his removal from the BBC's Sports Personality of the Year (SPOTY) shortlist reached 80,000 names.
He has been quoted as saying a woman's "best place is on her back" and criticised homosexuality and abortion.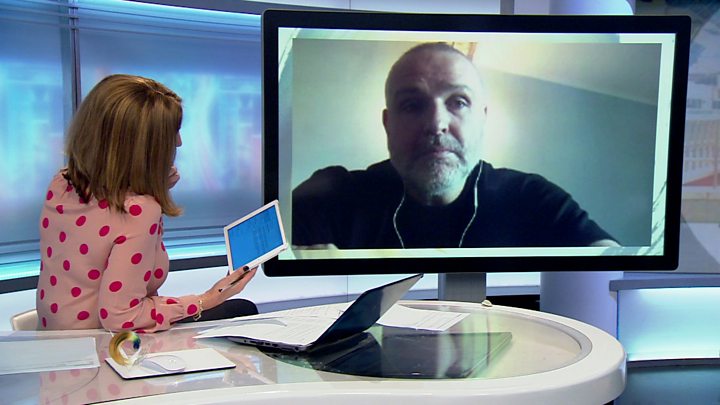 The new world heavyweight champion said: "Tyson Fury loves his fellow humans. He doesn't hate anybody."
The BBC said Fury's inclusion on the shortlist did not mean SPOTY endorsed his personal views.
Fury, 27, won the WBA, IBF and WBO titles on 28 November from Klitschko, who had reigned as world champion for 11 years.
In the aftermath of his win in Dusseldorf, Fury had said: "I'm not sexist. I believe a woman's best place is in the kitchen and on her back. That's my personal belief. Making me a good cup of tea, that's what I believe."
The new world champion has also previously said it would only take the legalisation of paedophilia in addition to the decriminalisation of homosexuality and abortion to see "the devil come home".
In conversation with Jeremy Vine, he sought to clarify his comments by saying: "Let's not try and make me out to be some evil person and I hate gays because I don't hate anybody. I can actually say I don't hate anybody."