Gorton attempted carjacking: Father saves three-year-old son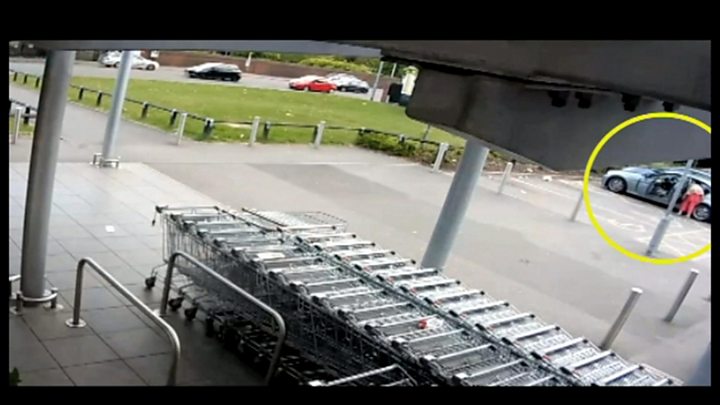 Footage has emerged of a man preventing a carjacker from stealing his vehicle with his three-year-old son inside.
As Tahir Mehmood came out of an Aldi supermarket in Manchester, he saw his car reversing out of the car park while his wife and five-year-old son - who had been forced out - looked on.
Mr Mehmood then sprinted towards his car and jumped in the passenger seat before tackling the would-be thief.
The man struggled before fleeing down Garrett Way towards Gorton monastery.
Follow the latest news, sport, travel and weather from around Greater Manchester
Mr Mehmood said: "I saw someone sitting [in] the driving seat of my car. I felt something was going really, really wrong and I ran towards the car,.
"My three-year-old was still in the car. When that guy saw me running he literally started reversing the car with the doors open.
"At that particular moment I was more concerned about my three-year-old son's life rather than the car."
Mr Mehmood said that as he struggled with the suspect, his car moved backwards until it crashed into another car which was parked behind it.