Engineers attacked fixing water hydrants in Salford and Liverpool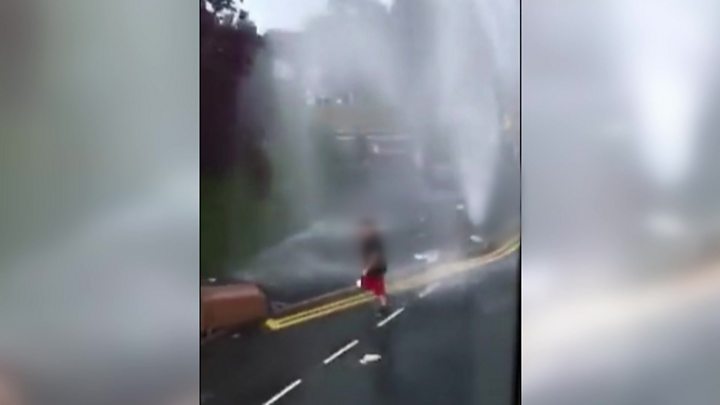 Engineers trying to fix broken hydrants have been attacked by children throwing stones, a water company has claimed.
At least 13 hydrants were vandalised in Merseyside and Greater Manchester within a 24-hour period including seven in Belle Vue, Salford and West Gorton, said United Utilities.
Water supplies have also been affected in Merseyside following incidents in Everton, St Helens and Huyton.
Anti-tamper devices have been fitted to hydrants to deter further attacks.
United Utilities spokesman Sean Robinson said the vandalism can cause significant problems.
"Customers who are maybe on dialysis rely on water supplies," he said.
"But also, if there was a fire in the area, one of our priorities is to put as much water into where the fire may be.
"If the emergency services needed access to that water then it wouldn't be available."
Damian O'Rourke, of Greater Manchester Fire and Rescue Service, said their engines carry "a limited amount of water to tackle a fire, and, when this water is used up, we rely on the nearest available hydrant to continue extinguishing the fire safely.
"We want to remind people that vandalising hydrants could put the local community at unnecessary risk," he added.