Bolton woman cons members of her own faith group out of £430k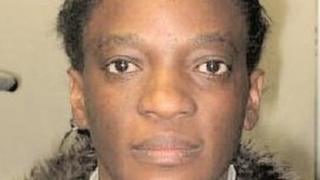 A woman who conned members of her faith group out of more than £430,000 has been jailed.
Merlin Worsley of Bury Road, Bolton, claimed she needed help with her fashion business in order to secure short-term loans, claiming she would pay them back with interest.
The 43-year-old pleaded guilty to five counts of fraud at an earlier hearing at Bolton Crown Court.
She was sentenced to five years and eight months in prison.
'Exploiting faith'
All of the victims were from the Zimbabwean community and part of Worsley's faith group, Greater Manchester Police said.
She convinced more than 45 victims to give her a total of £434,170 during January 2012 and March 2013.
She told them she needed money so she would not lose large orders at her clothing business to competitors, claiming she would pay them back with 50-100% interest.
Police said Worsley would trick them into a "false sense of security" by paying back the original payment with interest but the victims would never see any future payments returned.
Det Con Jane McHale said: "Worsley was cunning in the way she would convince her victims to part with their money by exploiting their faith.
"Some of the victims lost out on money they had spent months or even years saving for a special reason.
"She showed no remorse for her actions and her greed eventually got the better of her when officers uncovered the full extent of her crimes."