Police shoot dogs after man and woman bitten in Bolton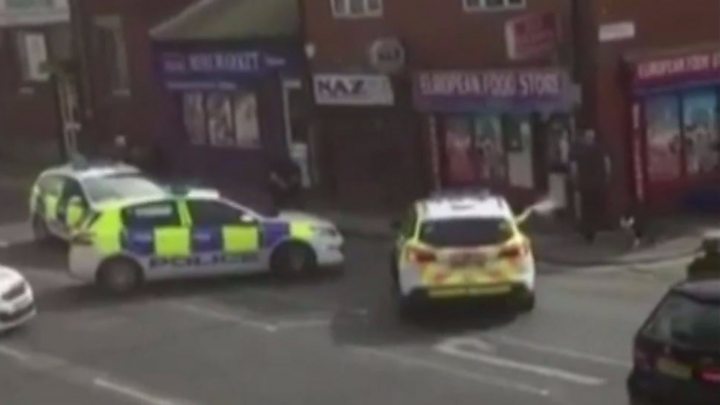 Police have shot dead two pitbull-type dogs after a man and woman were bitten.
Armed officers were deployed to Queen's Park in Chorley New Road, Bolton, at 10:20 GMT on Sunday after reports that six dogs were dangerously out of control.
A 60-year-old woman had been bitten on the hand and a man was bitten on the leg, Greater Manchester Police said.
A man, 38, was arrested on suspicion of affray and allowing a dog to be dangerously out of control in public.
Officers are searching the area for another dog which is believed to be part of the group.
Two dogs "were humanely destroyed and two dogs have been seized", police said.
Another dog was seriously injured, they said.
Supt Chris Allsop said: "Highly trained officers responded quickly to the scene and took control to avoid the situation from escalating."
Salisbury Street and Deane Road, which were closed in the area, have now reopened.