Charitable trust named after 15-year-old Manchester bombing victim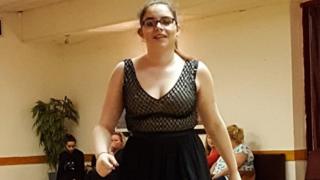 The family of a 15-year-old girl who died in the Manchester Arena attack have established a charitable trust in her name.
Olivia Campbell-Hardy, from Bury in Greater Manchester, died in the explosion last Monday.
Her family has set up a trust to enable young people to take part in the performing arts - Olivia's "passion".
Her father Andrew said: "Please don't hate in Olivia's name, we choose to love."
"Our memories are of happy times, of fun at family gatherings," he said.
"The ones suffering most are the young people in our family. Their world has changed forever. Suddenly it is not so full of joy and possibility.
Olivia's mother Charlotte said her daughter was "so lovely" but could be "an absolute nightmare in equal measure but everything she did we loved".
Ms Campbell said: "She was so cheeky, but you just couldn't tell her off, it was impossible. You'd just end up laughing."
She said Olivia loved her family and her boyfriend Lewis and that she was "obsessed with make-up".
"Anyone who met Ollie would never forget her. She was so loveable and has already changed so many lives.
"We will miss Ollie every day. But this house will always be full of laughter because of the 15 years of memories she gave us. Ollie - we love you so much."
Hours after the attack, Olivia's mother Charlotte Campbell made an emotional appeal for help as the family desperately searched for her.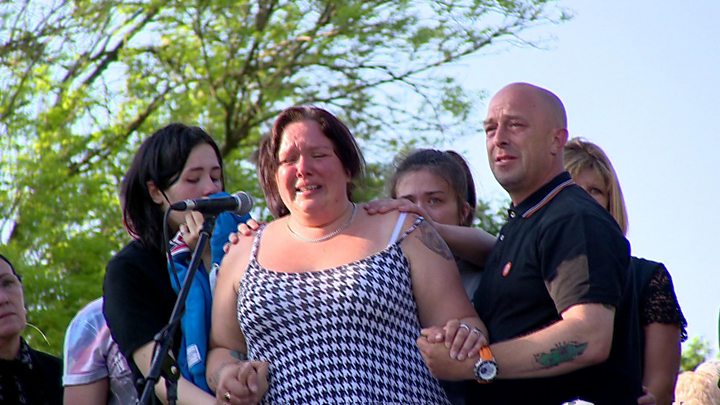 Ms Campbell said Olivia had been to the concert with her friend, Adam, who was receiving treatment in hospital.
Twenty-two people were killed in the explosion at the concert by US pop star Ariana Grande at Manchester Arena.
Police investigating the Manchester bombing have found a car they said may be "significant" to their inquiry.