Badger found in cage inside car boot in Salford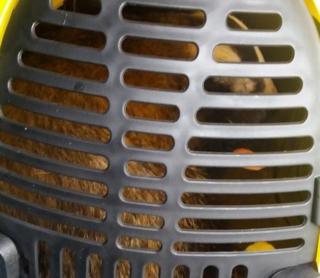 A badger has been discovered by police trapped in a small cage inside the boot of a car.
Greater Manchester Police (GMP) said the animal was found in Broughton, Salford on Saturday evening.
GMP Salford tweeted a photograph and said: "You can be prosecuted for removing badgers, RSPCA now looking after him."
The animal charity confirmed it was caring for the badger and is investigating the incident.
An RSPCA spokesman said the animal was dehydrated and weak when it was found but was now "doing much better".
Badgers are protected by law and it is an offence to wilfully kill, injure or take a badger.