Elderly pedestrian in Heywood dies after car crash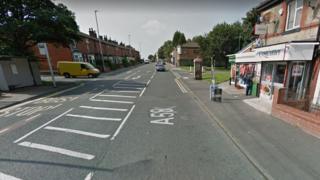 An elderly woman hit by a car has died of her injuries.
The 79-year-old woman was struck by a black Peugeot 107 driving along Bury New Road, Heywood, Greater Manchester, towards Bury on Thursday.
She suffered serious injuries and was taken to hospital for treatment but died on Friday evening.
The Peugeot driver did not sustain any injuries but she was treated for shock at the scene. Police appealed for information on the incident.