Gatepost flies into Bolton home after car crashes in police chase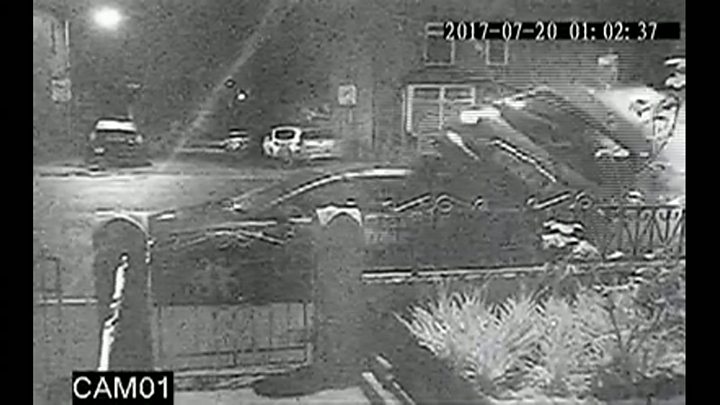 A garden gatepost flew through the living room window of a house when it was hit by a car involved in a police chase.
The post smashed into the home in St Helens Road, Bolton, after the car lost control and crashed at 01.28 BST.
The driver was arrested on suspicion of dangerous driving. There were no major injuries as it is thought the residents were asleep upstairs.
Police were chasing the car when it hit parked vehicles and then the post.
The car flipped and was found by police on its side outside the house.
The post caused a hole in the property which workers later began repairing.
"The car hit several parked cars before crashing," a Greater Manchester Police spokeswoman said.
"Fortunately there were no serious injuries."