Rochdale dad denies 'violent' murder of baby son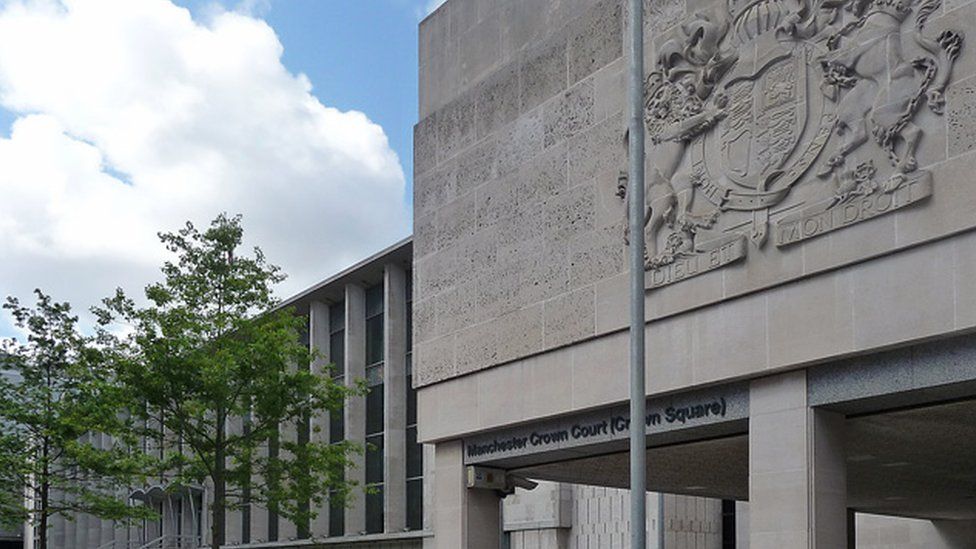 A father has told a jury he did not use "extreme violence" to murder his baby because he could not cope with him crying.
Craig Dawick, 25, admitted sometimes losing his temper and regularly hitting the mother of their son Leyton.
But he denied intentionally harming the eight-month-old boy on 6 September 2016, Manchester Crown Court heard.
Mr Dawick denies murder and Leyton's mother, Chantelle Flynn, 25, denies causing or allowing the death of her baby and perverting the course of justice.
It is alleged she knew her partner was a violent man and a risk to her child, but covered up for him, lying to paramedics and police that Mr Dawick was out when Leyton was injured.
Leyton suffered injuries normally associated with high-speed car crashes and described by an expert in trauma injuries as among the worst he had seen in more than 300 child injury cases, the court was told.
He died two days later in hospital.
Mr Dawick admitted he used cocaine and cannabis, did not like to be woken up and struggled to control his temper, the court heard.
The jury were told on one occasion he strangled Ms Flynn, who always quickly forgave him.
Mr Dawick told the jury Leyton was lying on a duvet on a sofa when he accidentally pulled the cover from underneath the child "with a lot of force" sending the child "flying" before crashing to the hard floor, causing the injuries.
Neil Usher, prosecuting, asked the defendant if this "is just a story you have made up", to which Mr Dawick replied: "No. Definitely not."
Mr Usher continued: "Fractured wrist, fractured leg, fractured pelvis, subdural haemorrhage, bruising to various parts of his body.
"You could not cope with him screaming and in the heat of the moment, yet again, you used physical violence, this time against an eight-month-old baby, extreme violence. You did it, didn't you?"
Mr Dawick replied: "No I did not."
Related Internet Links
The BBC is not responsible for the content of external sites.