Victoria Wood's diaries inspire TV series on making of Dinnerladies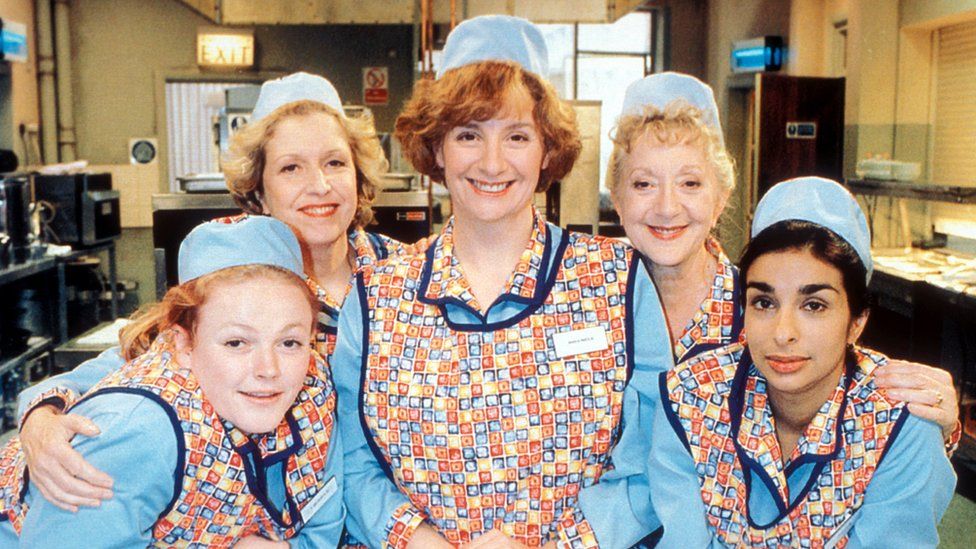 Previously unseen diaries and notebooks written by late comedian Victoria Wood have inspired a TV documentary about the making of her sitcom Dinnerladies.
Wood, who was born in Bury, Greater Manchester, died at the age of 62 in April 2016 after battling cancer.
Backstage photos will also be used for the three-part documentary, which will explore how the 1990s comedy was made.
Executive producer Lindsay Jex said it would "tell the definitive story" of the award-winning BBC show.
Fellow producer Iain Coyle said "extraordinary material" had been "uncovered".
Called Dinnerladies Diaries, he said the programme "will give us a unique insight into how one our best-loved shows was conceived and produced".
Wood found fame in the 1980s for her TV sketches including Acorn Antiques with comedy partner Julie Walters.
She won five Baftas including for her ITV drama Housewife, 49.
The new three-part series, which will air on TV channel Gold, will also feature interviews with the Dinnerladies cast.
The channel said the notebooks, photographs and studio records had never been seen before.
Running for two series, Dinnerladies saw actress Maxine Peake make her TV debut and also featured Dame Thora Hird's last performance.
Ms Jex said: "We have unearthed some truly amazing unseen gems from the archive combined with first-hand insight from the cast and crew."