Debt couple spent £6m of clients' cash on 'cars and holidays'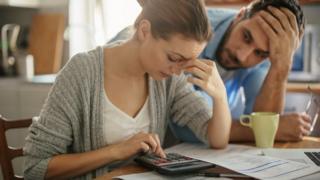 A couple have been banned from working in finance after spending clients' money on holidays and luxury cars, the Financial Conduct Authority (FCA) said.
Adrian and Christine Whitehurst from Stockport set up First Step in 2007 to help people manage their debts through monthly payments.
Instead, the pair used £6m entrusted to them to fund their businesses and a "five-star" lifestyle.
The case has been referred to City of London Police.
Mark Steward from the FCA said many of First Step's 4,000 customers were "extremely vulnerable" and had trusted the Whitehursts to help them with their debt problems.
"They showed complete disregard for the consequences of their actions and we have taken the strongest action possible in preventing them from operating in financial services again."
Customers are unable to recover their money because they were not covered by the Financial Services Compensation Scheme, the FCA said.
The Office of Fair Trading (OFT) revoked First Step's licence in October 2013 after finding the company had " deceitful, oppressive, improper and unfair" business practices.
The FCA said the Whitehursts had spent over £500,000 on five-star holidays in Marbella, Venice, Vienna and Greece.
Over £200,000 was spent on luxury motor vehicles, including a Bentley, a Range Rover and a Ducati, and significant sums on luxury brands, including goods from Hermes and Louis Vuitton.
Over £1m of cash was transferred to Mr Whitehurst for his personal use and over £1m was used for the benefit of firms associated with the Whitehursts.
More than £2.2m of client money was used to fund First Step's expenses, the FCA added.
The FCA, which took over the regulation of consumer credit in April 2014, banned the Whitehursts from any involvement in regulated financial services activity after they "dishonestly misappropriated client money".