Rochdale Inquiry: Council leader 'didn't tell truth'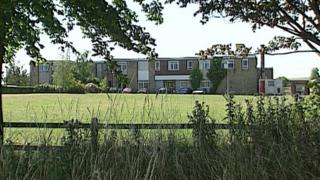 An ex-Labour group chief whip has accused a council leader of "not telling the truth" to the child abuse inquiry.
Peter Joinson said Rochdale Council chief Richard Farnell gave "conflicting accounts" over a report about sexual abuse at a residential school.
Mr Farnell has accused Mr Joinson of faking a note claiming he saw it.
The Independent Inquiry into Child Sexual Abuse is examining alleged abuse of young boys in Rochdale.
Mr Farnell was leader of the council at the time between 1986 and 1992, and returned to the job in 2014 after a career in journalism.
'Astute journalist'
The inquiry has heard council officials knew that a sex offender was abusing boys at Knowl View School, that the boys were abusing each other, and that men were travelling from other cities to take part in sexual activity with children at a public toilet close to the council's own headquarters.
However, Mr Farnell said the first he knew of claims of sexual abuse was in 2012 when the scandal was fully made public.
Leader alleges lie over abuse report note
Paedophile 'camped outside school'
Boy 'spanked for Cyril Smith abuse claim'
Mr Joinson told the inquiry that he had a meeting with Mr Farnell on 11 June 2014 at which he admitted seeing a draft report, between March and June 1992, written by a sexual health worker warning that children were at risk.
Mr Joinson typed up his hand written notes from the meeting and notified the regional Labour party director and the police, the inquiry heard.
"I felt there was a conflict there. He was saying to the press he hadn't seen anything but he told me he had [seen a draft report]." Mr Joinson said.
He added that he would be "very surprised" if Mr Farnell was not aware of concerns about Knowl View as it would have been "common practice" to tell the leader of the council about any issues.
The Labour councillor later told police that during the 20-minute meeting Mr Farnell had named the sexual health worker Phil Shepherd who had prepared the 1992 report- as Shepherd.
He said Mr Farnell was "very comfortable" during the meeting.
"He is an astute journalist and PR person. He knows how to handle being interviewed."
During his evidence on Tuesday, Mr Farnell accused Mr Joinson of lying about the note for political reasons during a bitter battle for the leadership of the local party in 2014.
"This statement is a complete invention in order to try and politically damage me," he said.
Brian Altman QC asked Mr Joinson whether he invented the note to damage Mr Farnell politically.
He replied: "I did not and what is on there is the truth."
Mr Altman said: "Which means that Mr Farnell lied to this inquiry yesterday?"
"I don't like using that word. But I would say he's probably not telling the truth," Mr Joinson said.
Both men's evidence will be crucial to the inquiry's investigation of whether local politicians covered up the sexual abuse of boys at Cambridge House residential hostel and Knowl View school in Rochdale over decades.
The inquiry continues.