Cheshire East Council's chief operating officer suspended pending probe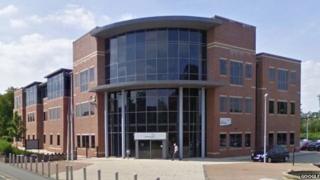 Cheshire East Council's most senior financial executive has been suspended pending an independent investigation into his conduct.
The local authority said the decision to suspend chief operating officer Peter Bates was a "neutral act".
In the same probe, chief executive Mike Suarez and top legal officer Bill Norman were suspended earlier in 2017.
The BBC understands part of the investigation is focusing on the way the council awarded some contracts.
Councillor Howard Murray said: "We would stress that suspension is a neutral act taken in the interests of both the council and the individual."
Mr Bates has been under investigation since April.
Since then he has remained in work but a number of his official responsibilities were transferred to another member of staff.
Mr Bates , Mr Suarez and Mr Norman have made no comment.