Cheshire East Council's suspended legal chief resigns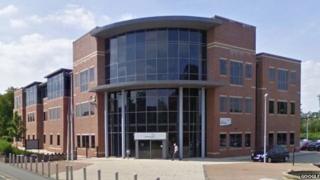 Cheshire East Council's most senior legal official has resigned, ending an investigation into his conduct.
Bill Norman was suspended after an investigation into three officials began in April.
A spokesman said his departure meant the council had "concluded its business" with him, but the probe into chief operating officer Peter Bates and chief executive Mike Suarez continued.
The review is partly focused on the way the council awarded some contracts.
A separate police investigation has been investigating the awarding of contracts since December 2015.
The BBC understands the council's investigation and disciplinary panel had recently considered a report by an independent investigator nominated to look into the allegations referred to them.
Councillor Howard Murray, the chairman of the investigation panel, said as a result of the director of legal services and monitoring officer's resignation, "the panel has concluded its business with regard to Mr Norman".
The council has previously stated that the suspensions of all three men were "neutral" acts.
Mr Norman, Mr Bates and Mr Suarez have made no comment.