Bolton couple sentenced for burying baby in shoebox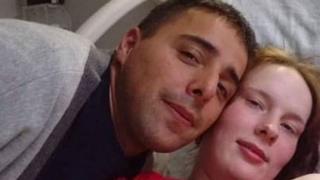 A couple who buried their newborn baby in a shallow grave days after he was born have been sentenced to 15 months.
Anthony Clark, 35, and Catherine Davies, 25, placed the body in a shoebox and secretly buried it at Heaton Cemetery in Bolton, Manchester Crown Court heard.
The pair were found not guilty of murder after a trial but admitted concealing their son's birth.
They have been released because of time already served.
The judge ordered the jury to return a verdict of not guilty for both defendants on the charge of murder on Wednesday.
Davies, of King Street, Bolton, then changed her plea to guilty for the charge of concealing a birth of a child.
Clark, of Thornbank East, Bolton, pleaded guilty to the charge on 14 November.
The newborn child, who was not named for legal reasons, died within five days after he was born, with no medical assistance, the court heard.
A post-mortem examination concluded it was likely he died due to dehydration, but the official cause of death was unascertained, the trial heard.