Salford fatal fire: Family 'won't be broken'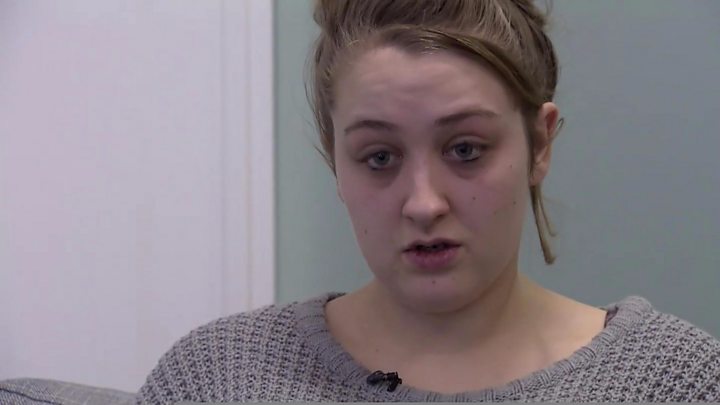 The aunt of four children who died in a house fire in Salford says the family is trying to cope with their grief but "nothing will ever break us".
Demi Pearson, 15, and siblings Brandon, eight, and Lacie, seven, died in the blaze in Walkden on Monday. Lia, three, died in hospital on Wednesday.
Claire Pearson said: "What's happened is tragic but it won't separate this family. We are all very close."
Her sister and the children's mother, Michelle, 35, is in hospital in a coma.
Two men and a woman appeared in court earlier charged with murdering the siblings. They were remanded in custody until 9 March for a plea and trial preparation hearing.
Ms Pearson says her sister is "an amazing woman" and the house on Jackson Street "was like a youth club with the amount of kids" who would visit.
"She was such a mother to everybody else's kids as well as her own," she said.
"When it was family time they'd all cuddle up on the couch together, they were so close.
"Lacie was a little diva, she didn't stop dancing. Lia was obsessed with Peppa Pig. Brandon and Lacie were so close."
The family said they were "dreading the day" they have to tell Michelle "the awful news about her babies".
Speaking of how the family feels, she said: "You can't feel pain, you can't feel grief, you can't feel anything, you're so numb inside, it's too much to take in."
Mike Pearson, Michelle's father, said: "The kids were just like any other kids. They were very supportive, very independent, but very tightly-knit.
"Demi was a little star. She'd been a diabetic and had problems in and out of hospital with that but nothing phased her, she was a beautiful girl.
"Brandon was quite funny, he was more like a school teacher, he was so intelligent."
He described Michelle, who they said was in critical but stable condition, as "fiercely independent".
"Michelle would do things her way. She loved her kids to pieces, she'd look after anyone. She was a friend to everyone," he said.
"She didn't have a bad word to say about anyone. She had a heart of gold, but she was nobody's fool, she'd stand her corner."
He said the family has recently been to church to pray for her recovery.
"She's so badly burned, she's bandaged from head to foot, she looks like a mummy and she's going to be in the medically-induced coma for the next three or four weeks," he said.
"It's going to be a long road but hopefully she'll pull through. Whether she'll have the fight, I don't know. I'm hoping she'll get the strength from somewhere but she's lost all her babies and that's the heartbreaking thing.
"We've got to focus on Michelle and try and be there for her."
He added he was "gobsmacked" at the support the family has received from the local community.
"The outpouring of love and support, it's been overwhelming. People have come from miles to leave flowers and teddy bears and messages of support," he said.
"They've been absolutely outstanding. We thank everyone for the messages and the love."