GMP special constable sacked for 'homophobic' post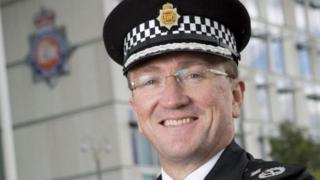 A special constable has been sacked for posting a "homophobic" reply to a "disgusting" post on Facebook.
Greater Manchester Chief Constable Ian Hopkins said he dismissed the officer after a special case hearing on Thursday.
Mr Hopkins said there was "no place in policing" for "this totally unacceptable behaviour".
It has not been revealed where the Greater Manchester Police (GMP) special was based.
Mr Hopkins said some disciplinary breaches were so serious they can be heard directly by the chief constable.
He said the Facebook comment was a serious breach of the force's code of professional standards and left him with "no alternative but to dismiss the special constable".
Mr Hopkins added: "They had written a homophobic comment on what was a disgusting post and picture on Facebook, which was clearly homophobic, and they had commented on it in a homophobic way."
He said the comments had been seen by colleagues within the police and wider community.
Mr Hopkins also stated GMP had a "very good relationship with the LGBT community right across Greater Manchester".