Salford fraud case collapsed amid corruption claims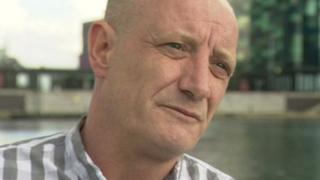 A five-year fraud and money laundering inquiry into an underworld Mr Big, killed in a gangland hit, collapsed amid alleged corruption claims.
Paul Massey was under investigation by Titan North West Regional Organised Crime Unit when he was shot dead in Salford two years ago.
The Times claims the case involving his associates was dropped amid bribery and corruption allegations.
Police said lawyers advised there was no realistic prospect of a prosecution.
The allegations, if disclosed in court, would have undermined the chances of convictions by a jury and the investigation has been dropped, the paper claims.
The Times reported allegations that Greater Manchester Police officers took bribes from people connected to Massey which emerged during Operation Holly, a five-year inquiry into money laundering, fraud and tax offences involving a security firm Massey was connected to.
It is understood prosecutors told detectives from Titan that the corruption allegations would need a full investigation before any case based on Operation Holly could proceed.
Among the allegations were claims that police recommended using the firm connected to Massey to another company and that senior officers met with the convicted criminal in a Salford pub.
'No charges'
A Crown Prosecution Service (CPS) spokesman told the BBC: "Following consideration of a full file of evidence, in June 2017 specialist prosecutors concluded there was not a realistic prospect of conviction and no charges were authorised."
Greater Manchester Police's (GMP) statement said as a result of the CPS's conclusion it was decided "no further action would be taken in this case and all interested parties were notified".
It added: "Following the decision not to prosecute, inquiries are also being carried out by GMP's Professional Standards Branch to ascertain if there are any conduct issues with officers."
No one has been charged with murdering the 55-year-old father-of-five Massey, who was shot outside his home in July 2015.
Police believe his murder was part of an ongoing feud between organised crime gangs.