Armed transport police for Manchester and Birmingham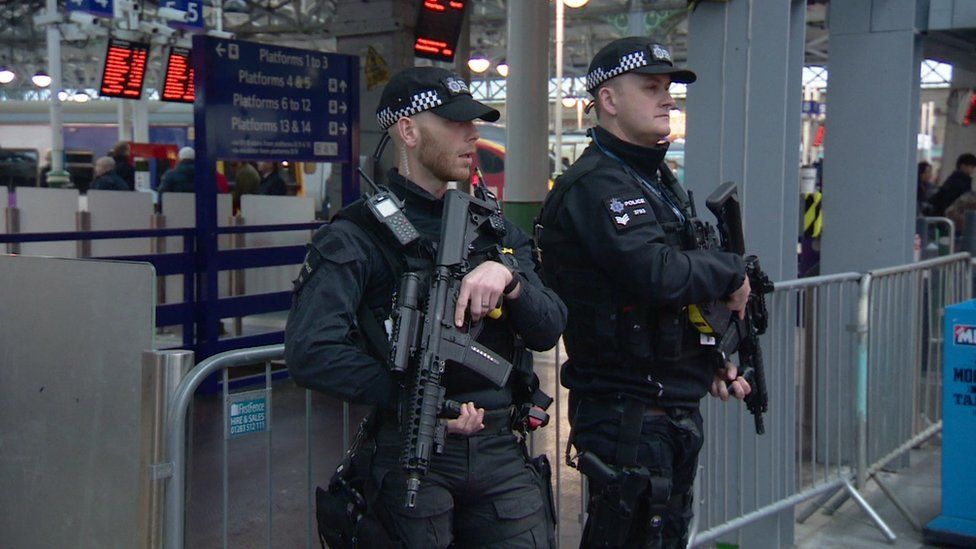 British Transport Police (BTP) is scaling up counter terrorism operations in Manchester and Birmingham.
New firearms, dog and "behavioural detection" units "solely dedicated to counter-terrorism" are to be created in the cities the force said.
Supt Ricky Twyford said it is the first time the force has based armed officers outside London and gives "enhanced capability" against terrorism.
He said the move is not in response to any direct threat to the rail network.
Assistant Chief Constable Alun Thomas said London-based officers have been "patrolling trains and stations" around the country since early this year.
"But in the current climate, we know how important it is to make sure we have specialist and highly trained officers in the right place at the right time to keep people safe," he said.
Supt Twyford said the new units will be permanent and that Manchester is a "central strategic location in the north".
He said while the plan for these hubs was under way before the Manchester Arena terror attack in May, the attack has "driven the speed" of the change.
Related Internet Links
The BBC is not responsible for the content of external sites.