Cheshire East Council chiefs 'aware of' trading standards issue for two years
By Phil McCann
Cheshire Political Reporter, BBC News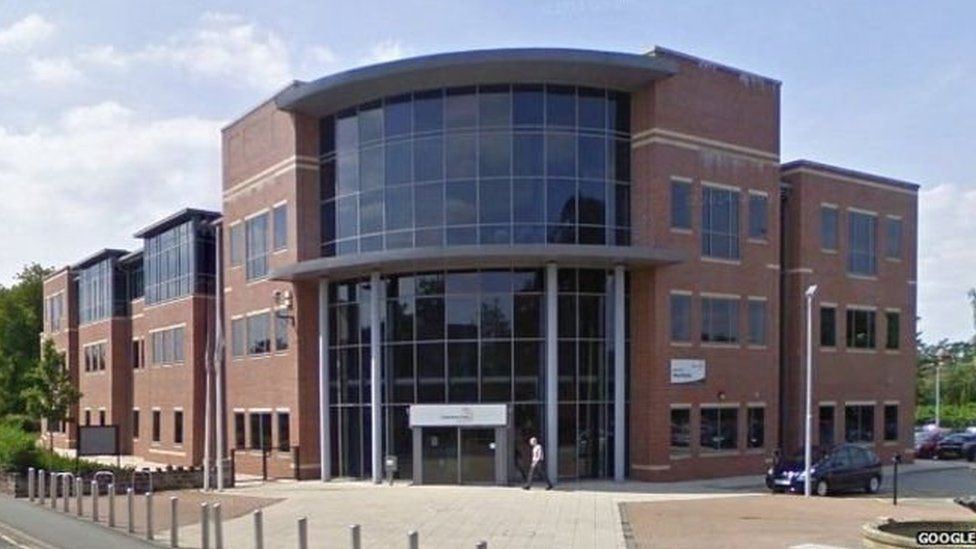 Senior council managers were warned for more than two years that its trading standards department was open to legal challenge before they resolved the problem, the BBC has learned.
Cheshire East Council's chief inspector of weights and measures did not have a required qualification for the job between 2014 and 2016.
The local authority corrected the "error" after a legal challenge.
It told the BBC it "recognised that in the past errors were made".
Acting deputy chief executive Frank Jordan said: "There was no adverse impact on any weights and measures activity due to this previous oversight."
All chief inspectors must have completed a diploma under the Weights and Measures Act to be able to undertake their duties.
The Chartered Trading Standards Institute said the diploma is a "legal duty upon appointment, not just a desirable qualification" for any chief inspector of weights and measures.
In the role, Stephanie Cordon had ultimate responsibility for ensuring measuring equipment in shops, bars and businesses was accurate.
The council replaced her with a qualified member of staff after a legal challenge by a motorcycle accessories supplier from whom the department had seized 3,000 allegedly unsafe motorcycle helmets.
A court warrant authorising the seizure had been requested by Ms Cordon.
The council admitted to government regulators in October 2016 that Ms Cordon "does not hold the requisite certificate", meaning she "therefore cannot act in the capacity of Chief Inspector of Weights and Measures".
In a letter to the National Measurement and Regulation Office the council said it had "failed to check" whether she had the qualification.
The letter offered an "unreserved" apology, and claimed the authority "promptly took steps" to appoint a new chief inspector with the correct qualification.
But emails released under the Freedom of Information Act show that senior council managers had been warned for more than two years that Ms Cordon did not have the necessary qualification.
A trading standards officer told senior manager Tracey Bettany in August 2015 that he was "worried" about the situation.
And an email from a trading standards officer to Ms Bettany questioned why Ms Cordon lacked "working technical knowledge".
An email sent in August 2016 from the department warned that defence teams of those being prosecuted "have started to question" the lack of qualification, adding that the situation had been discussed with management "many times".
Mr Jordan said "Decisions taken during this period remain valid and have full legal effect.
"Since then, the organisation has moved on and we are confident that we have robust processes in place to check that current staff and new applicants for statutory roles hold the required qualifications."