Radiotherapy overdose: Man awarded £7m damages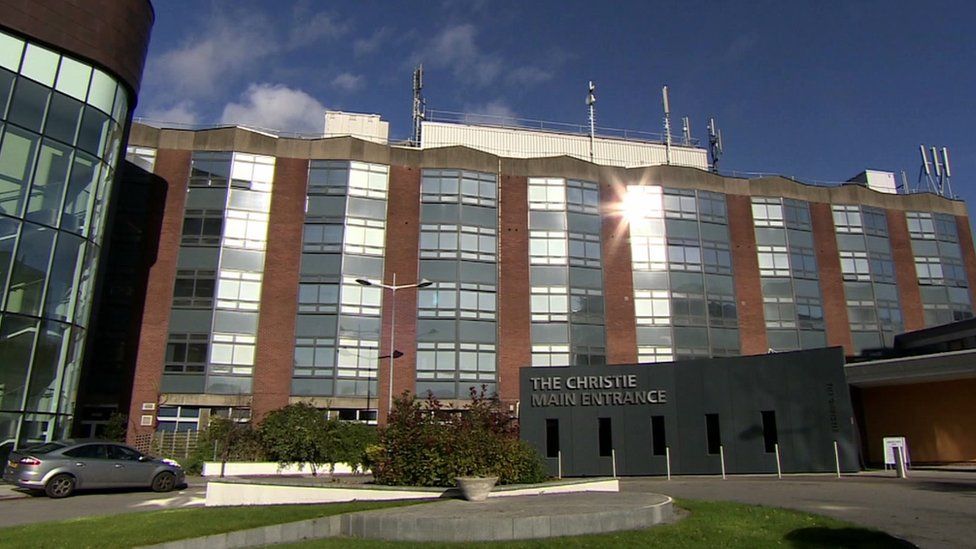 A man left with a brain injury after being given double the intended dose of radiotherapy is to receive £7m in compensation.
The 40-year-old was left with problems with his mobility, dexterity, vision, speech and memory after the overdose, the High Court heard on Monday.
He underwent surgery when he was 19 for a brain tumour and was referred to the Christie Hospital in Manchester.
It offered its "heartfelt apologies" for the "serious human error".
The man, who cannot be named for legal reasons, was given the correct amount of radiation but it was given in 10 rather than the intended 20 treatments, the Christie said.
This exceeded the long term safe limits for brain radiotherapy.
"Since these events, the radiotherapy department has considerably strengthened its checking and governance procedures and we now employ some of the most sophisticated checking systems available to ensure that this type of error cannot happen again," the hospital said in a statement.
The clinical negligence claim settlement was approved by Mr Justice Warby who said the claim had a long and complex procedural history.
He also paid tribute to the "courage and resolve" of the man's family.
In a statement after the hearing, the family said the money will secure the man's future.
"It is hoped that the NHS have learned lessons so that this tragic event cannot happen again and ruin some other young person's life," they added.
Related Internet Links
The BBC is not responsible for the content of external sites.