Para-swimmer Rosie Bancroft appeals for stolen prosthetic leg's return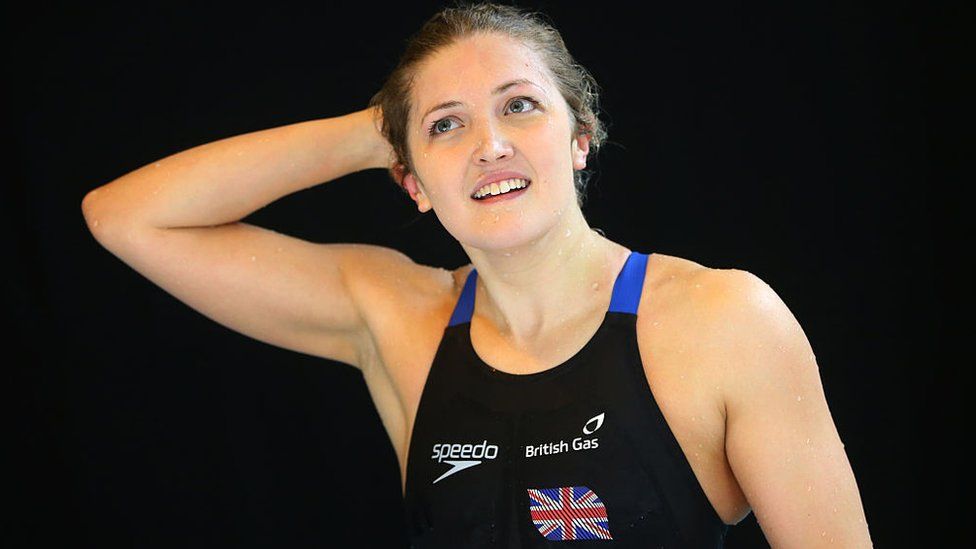 An elite Para-swimmer has appealed for the return of her prosthetic leg which was stolen in a "horrible" burglary.
ParalympicsGB hopeful Rosie Bancroft, who swims for the City of Manchester team, had hidden the limb in the back seat of her blue Fiat 500 convertible.
The car was stolen from outside her house in Manchester on Saturday night.
The 23-year-old said her vehicle had been specially adapted, including the positioning of the accelerator pedal, so "we're hoping they didn't get far".
Ms Bancroft, originally from Oxford, is studying at the University of Manchester and coaches the swimming club team.
Born without her lower right leg, she needs the prosthetic for running and training in the gym.
It was tailored to her height and weight after "months of painful fittings" and is of no value to anyone else, she said.
"I can't really walk very far with my other leg and without a car as well it's going to be hard to get around."
The burglary happened in the middle of the night while Ms Bancroft and her boyfriend were asleep at their home in Upper Brook Street.
She did not notice the theft until Sunday evening as she was working on her zoology dissertation all day.
"It's just horrible," she said, adding that she did not know how the burglars got in. "I couldn't find my bag and noticed my coat was gone.
"I think the car keys were in the coat but they might have been in the kitchen."
She posted a photo of the car on Facebook and Twitter and it was shared hundreds of times.
She wrote: "My accelerator is switched to the opposite side so we're hoping they didn't get very far driving it.
"If anyone spots this car PLEASE let us know as it may be abandoned on a road somewhere."
Greater Manchester Police are investigating.