Mobike price hike after bikes are vandalised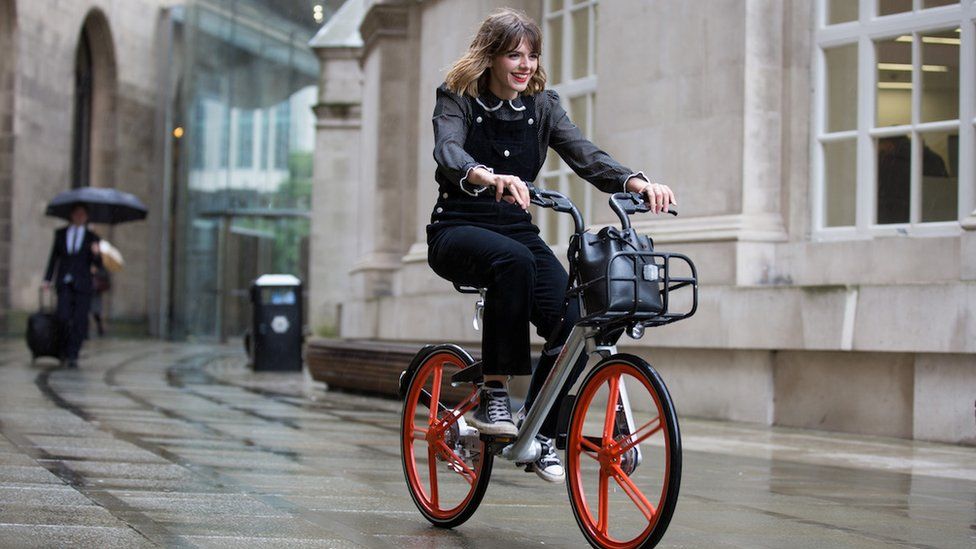 Mobike is raising the price of its bike hire after its cycles were stolen or vandalised.
The Chinese firm will now charge cyclists 69p for half-an-hour rather than the original 50p to try to halt the damage.
A spokesperson said the rise was to encourage people to "treat the bikes respectfully" and park them better.
Mobikes in Manchester have been thrown in canals, set on fire and dumped on industrial estates and pavements.
The price hike will apply to the scheme in Salford, Newcastle, Oxford and Stockport.
However, Mobikes will still cost 50p in London as the scheme is still new in some parts of the capital.
The scheme - similar to London's "Boris Bikes" - saw 1,000 bikes brought to Manchester and Salford on June 29 last year.
Mobike insisted its bikes were theft and vandal-proof but 17 incidents were reported to Greater Manchester Police within the first 10 days of the scheme starting.
In November, the company took the bikes off Manchester's streets for maintenance but admitted the cycles were "becoming too dispersed throughout the city".
A Mobike spokesperson said: "We have introduced a price increase for individual rides to make Mobike's scheme more sustainable in the long term."
The company also said it was to "incentivise people to treat the bikes respectfully and park them correctly".
It has also introduced a Mobike Pass, which it says will cost as little as 25p a day.
Riders will have to buy a 30-day, 90-day, half-year or year-long pass.
Related Internet Links
The BBC is not responsible for the content of external sites.