Rochdale child sex abuse: Council considers compensation claims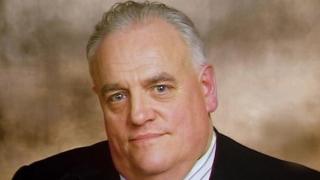 Child sex abuse victims could be compensated by Rochdale Council after it was criticised in a damning report.
More than 40 men say they were attacked at Knowl View school, Cambridge House hostel and elsewhere in the town between the early 1960s and mid-1990s.
The local authority said a meeting to scrutinise the independent report would be arranged after elections on 3 May so "a formal response can be given".
Rochdale Council said it was examining "a number" of compensation cases.
The Independent Inquiry into Child Sexual Abuse (IICSA) report last week concluded that while there was no deliberate cover-up, the council's response to abuse at its Knowl View residential school was "careless and wholly inadequate".
It also found authorities in the Greater Manchester town showed a "total lack of urgency" to address the sexual exploitation of boys there.
Victims who were even regarded as "authors of their own abuse", the report found.
A number of "valuable opportunities were lost" in 1998 and 1999 to prosecute the town's late MP, Cyril Smith, for abusing children.
He was a former Knowl View governor and honorary secretary of Cambridge House.
There was a misguided "unwillingness to consider that someone in a position of public prominence might be capable of perpetrating sexual abuse", it said.
The council's chief executive Steve Rumbelow said: "Although IICSA made no recommendations to us, its report will be considered by us and our councillors so that a formal response can be given.
"The council acknowledges that there were significant failings, both in the way that Knowl View School was managed, and in the council's response to concerns about sexual abuse within and outside the school."