Manchester taxi driver ordered to repay whiplash damages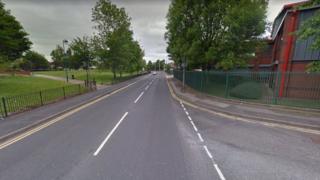 A taxi driver who falsely claimed he had suffered whiplash injuries has been stripped of his damages after a judge labelled him "fundamentally dishonest".
Mirajuddin Molodi was driving in Ordsall Lane, Manchester when he was in collision with a van owned by Cambridge Vibration Maintenance Service in 2015.
After a county court trial in April 2016, self-employed Molodi was awarded £4,397 in compensation.
But his claim was dismissed on appeal at the High Court in London.
The maintenance company and its insurers, Aviva Insurance Ltd, had contested the original ruling.
Mr Justice Martin Spencer said the county court judge had "adopted a much too benevolent approach" to evidence from a claimant which could be demonstrated to be "inconsistent, unreliable and, on occasions, simply untruthful".
'Clear lie'
The most glaring example, he said, was Molodi's "clear lie" to a doctor that he had been involved in only one previous accident when there had been up to seven.
And Molodi's dishonesty did not stop there, he added.
Rather than claiming the true £400 cost of repairs to his vehicle following the crash in February 2015, the taxi driver claimed £1,300.
It also appeared Molodi had undergone a course of physiotherapy more for reasons to do with his claim than genuine medical reasons, the court heard.
The judge said: "There was fundamental dishonesty here on the part of Mr Molodi in the respects I have identified and, on that basis, the judge should have dismissed the entire claim."