Northern and GTR trains hit by timetable 'shambles'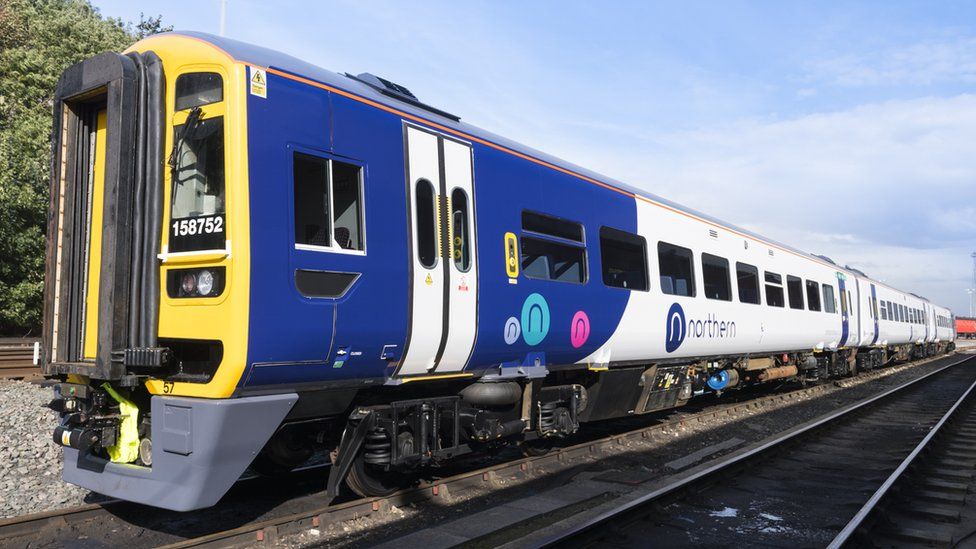 Two troubled rail operators were responsible for almost 1,000 late or cancelled trains in just one day - with more services still being axed.
Customers are continuing to express anger amid disruption on Northern and Govia Thameslink Railway (GTR) routes.
Greater Manchester Mayor Andy Burnham said Northern's "freefall" had shown "no signs of slowing down".
Northern and GTR said they were urgently working on "comprehensive plans" to improve services.
The operators switched to new timetables on 20 May, and on Wednesday one in eight scheduled trains was cancelled or late.
At least 147 trains were also cancelled or part-cancelled on 22 May and this had almost doubled to at least 281 on 29 May.
Customers have been complaining to the companies on social media.
@northernassist how long will there be this ongoing issue with Manchester to Manchester airport trains? This is affecting my job and having to get taxis and trams instead

— Kurt カルト 🐝 (@KurtMCR) May 31, 2018
"amendments to the timetable in operation today"... and every day for the past week. Not exactly short term! I'm paying £224 a month for this? To be late to and from work every day? With only a few measly £ compensation.
When can we expect this to be fixed?

— Katy Brown (@KitKatKatyBrown) May 31, 2018
Lilian Greenwood, chair of the Transport Select Committee, said she would ask the committee on Monday to "review the situation", which may lead to a full inquiry.
Mr Burnham said the fact services have "continued to decline" is "nothing short of a scandal".
"Ministers seems oblivious to the scale of this chaos and the impact this is having on people's jobs and social lives on a daily basis," he said.
Mr Burnham has also accused Transport Secretary Chris Grayling of being "asleep at the wheel".
He said: "I believe he now must take personal responsibility for sorting this situation out."
Northern said it has agreed actions with the DfT and is working on a plan to "stabilise" services.
Managing director David Brown said that "such a plan is likely to take a number of weeks to deliver lasting improvements".
Mr Burnham spoke to Mr Grayling on a call with other political leaders in northern England.
He said they were previously told it was a Network Rail issue but have now been told it is more of a shared issue between Network Rail and Northern.
"The problem with that is we've had an action plan that's been based on the wrong analysis for a week and here we are a week later with worse disruption," said Mr Burnham.
"I take away from this that the pain of northern commuters, I'm afraid, is not worth the same as the pain of commuters in London."
The Rail, Maritime and Transport (RMT) union has also warned that the industry will suffer "lasting and irreparable damage" if the issues are not resolved.
The union added its members working for companies including Northern and GTR were facing increasing levels of abuse from passengers because of delays and cancellations.
Mr Burnham first called for an investigation into Northern's "unacceptably poor" service on 16 May.
There were severe issues with cancellations and delays following the introduction of new timetables, with the following day dubbed "Meltdown Monday".
Related Internet Links
The BBC is not responsible for the content of external sites.