Oldham phone porn head teacher banned for life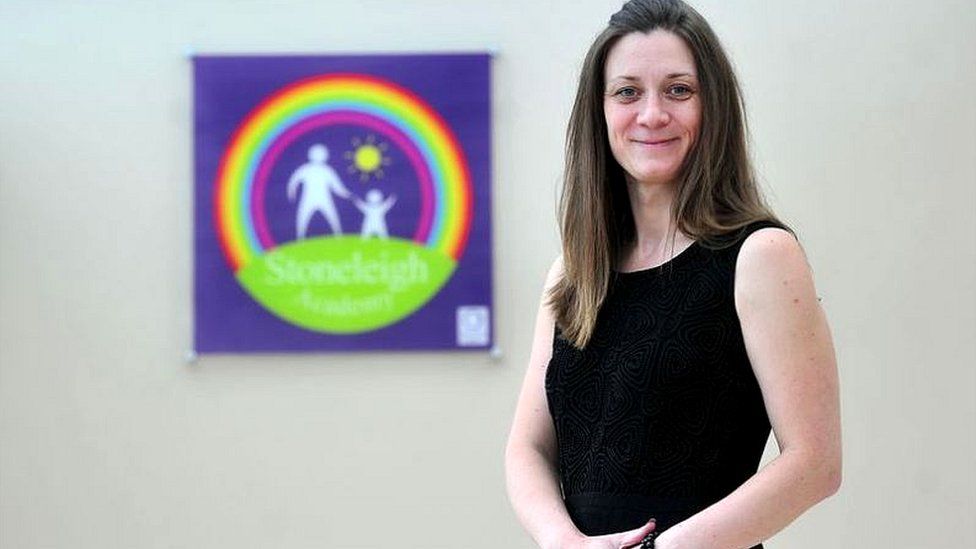 A primary school head teacher who had a stack of porn images on her phone has been given a lifetime teaching ban.
Catherine Jones, 42, inflated pupil grades, took her partner on a paid-for school trip to Manchester United and bought computer kit with school funds, the Teacher Regulation Agency found.
It also ruled that Ms Jones could not have the ban reviewed.
Ms Jones was head teacher at Willowpark Primary Academy in Oldham, Greater Manchester, from 2012 to 2016.
The agency's professional conduct panel found Ms Jones guilty of "unacceptable professional conduct" and ruled that she had also brought the "profession into disrepute".
The panel upheld an allegation that she recorded and stored "explicit" sexual images on her smart phone and asked an IT apprentice to back up the images on her laptop.
It also found that Ms Jones had tampered with pupils' SATs grades to show a higher level than they had achieved.
Pocketing £350 from a Christmas fair to "pay her mortgage"
Buying a printer, scanner and tablet computer using school funds for her own use
Failing to return the computers when she was asked
Taking her partner on a trip to Manchester United funded by the academy
The panel, which sat on 7 June, ruled that Ms Jones would not be able to apply for a review of the ban arguing she showed "no evidence of any insight, regret, remorse or reparations".
Its decision was endorsed by Secretary of State for Education Damian Hinds, who said: "In view of the seriousness of the allegations found proved against her, I have decided that Catherine Jones shall not be entitled to apply for restoration of her eligibility to teach."
Related Internet Links
The BBC is not responsible for the content of external sites.