Cheshire East Council 'whistleblower' loses unfair dismissal case
By Phil McCann
Cheshire Political Reporter, BBC News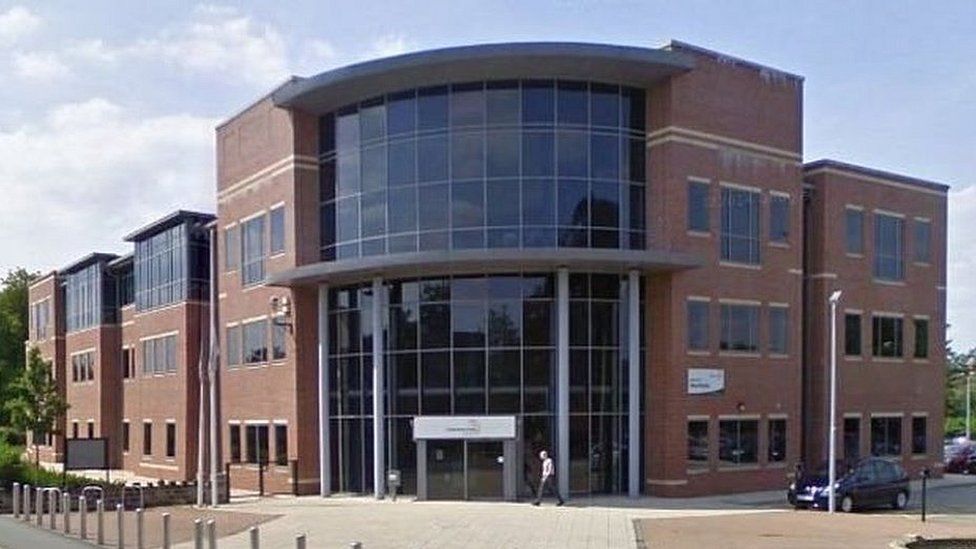 A senior council worker has lost a claim that she was unfairly dismissed after she raised concerns that dozens of care workers were being underpaid.
Ms Wallace told the BBC she was "disappointed" at the ruling.
A council spokesman said it was "committed to ensuring all of our staff feel safe and able to raise any concerns they may have".
The former senior HR officer had claimed she was dismissed by telephone while on sick leave in December 2016, shortly after submitting her report.
A Manchester Employment Tribunal panel found the concerns in the report should have been protected by whistleblowing policies, but ruled that Ms Wallace had not been unfairly dismissed because she had turned down offers of new jobs at the authority.
The panel dismissed Ms Wallace's claim that the council had offered her a permanent job "to discourage her from continuing with her whistleblowing complaint" and found that the offer had been made for her "benefit".
It also found the council's chief operating officer Peter Bates did not follow the "procedure which should have been applied" when he told Ms Wallace by telephone that her current contract would not be extended, but concluded he did not know about her whistleblowing concerns at the time.
Chief executive Kath O'Dwyer said the council "regrets that this matter could not be resolved prior to legal proceedings but... we felt that there was no alternative but to defend the allegations made".
Ms Wallace said she hoped the council would "explore the outstanding questions and management learning" arising from the ruling.
Cheshire East Council announced last year that it would award backdated pay increases to dozens of care workers paid below the minimum wage.
Related Internet Links
The BBC is not responsible for the content of external sites.