'Hitman' wanted over Amsterdam cafe shooting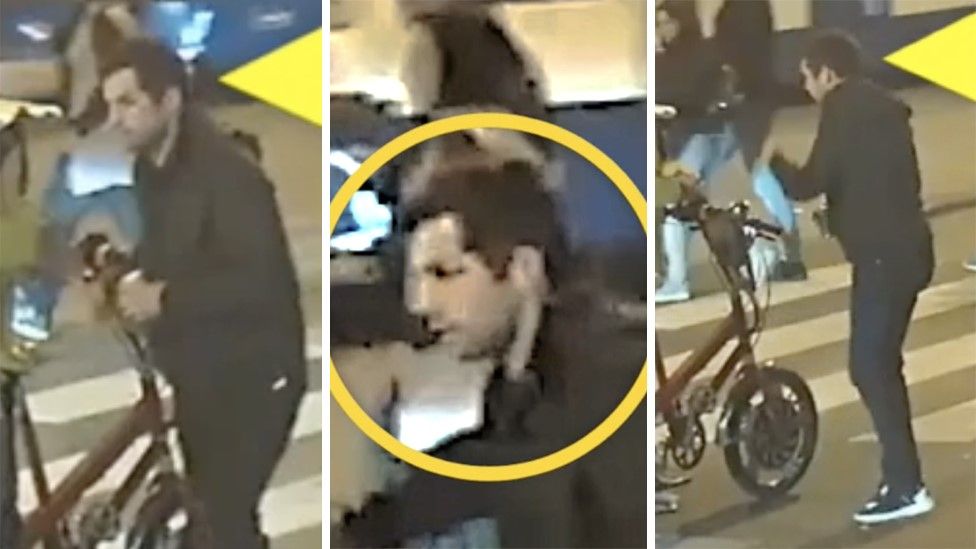 A suspected hitman is wanted for attempted murder after he shot a man in the head outside a cafe in Amsterdam.
The 55-year-old victim, originally from the Sale area of Greater Manchester, was shot on 19 May in what Dutch police believe was a gangland feud.
He is stable in hospital, the National Crime Agency (NCA) said.
The gunman pulled out a handgun and fired at the victim at the Stromarkt, before taking a bicycle taxi in the direction of the Dam.
Despite a large scale search, the Dutch authorities have yet to track him down and have released CCTV images to try to identify him.
The victim is a British citizen with connections to Greater Manchester, Merseyside and Cheshire, although he now lives in the Netherlands.
Jayne Lloyd, from the NCA, said: "The attack took place in a public area. This man is clearly very dangerous, which is why we need to identify him quickly and make sure he cannot harm anyone else.
"Witnesses say he spoke English with either a Merseyside or Manchester accent, which is what leads our Dutch colleagues to suspect that somebody in the north west knows his identity.
"Someone knows who this is, and anyone with information about this man or his whereabouts should contact the NCA or Crimestoppers."