North West paramedics ramp up strike action over pay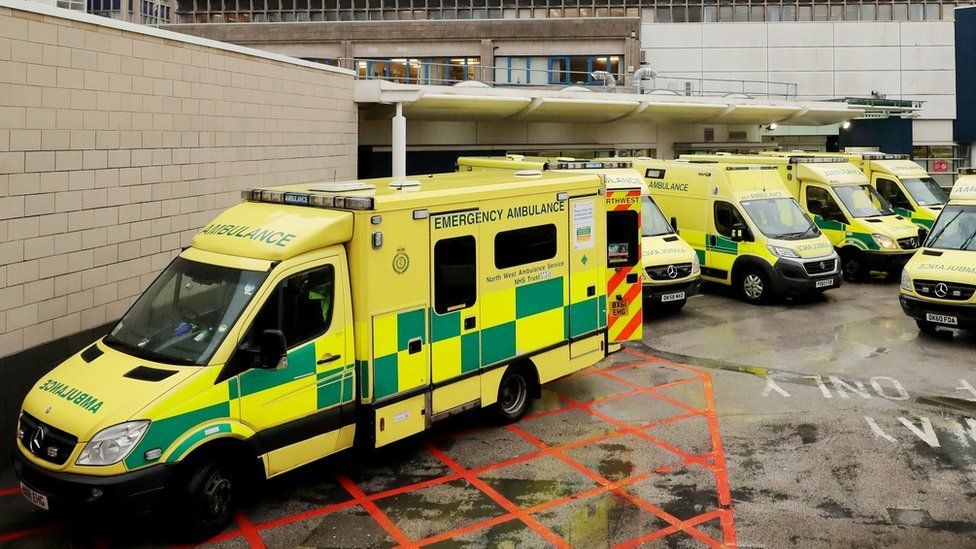 Paramedics in north-west England are ramping up industrial action with strikes affecting entire shifts.
Upto 160 GMB members are due to take part in a one-day strike from 06:00 BST on Saturday, replacing a series of shorter walk-outs which began in June.
From 28 July until October, the strike will continue into Sunday each weekend.
North West Ambulance Service (NWAS) said the union had refused to compromise, and that the action was likely to delay response times.
GMB members began a dispute in June over delays to an evaluation of roles and pay which it says dates back to 2005.
Paramedics held a two-hour strike on 18 June followed by six-hour strikes on 29 June and 4 July.
NWAS said GMB represented only a small proportion of its workforce.
Lisa Ward, interim director of organisational development for NWAS, said: "I am in no doubt that their actions will affect patients although we will be doing all we can to minimise any impact on the public.
"We have robust plans to ensure as much cover as possible throughout the region but we urge the public to help us by only calling 999 for life-threatening or potentially life-threatening emergencies."
NWAS said it successfully reached agreements with UNISON and Unite.
This weekend's strike applies to paramedics starting their shifts between 06:00 BST and 08:00 BST on Saturday.
From the following weekend, the strikes will cover shifts starting between 06:00 BST on Saturday and 08:00 BST the following day.
GMB organiser Mike Buoey said: "The employer wants to kick this into the long grass but we are not going to go away.
"We have asked for ACAS and NHS England to come in and help move things forward but NWAS doesn't want to engage."
Related Internet Links
The BBC is not responsible for the content of external sites.