Ancoats death: 'I loved her to bits' says man who killed girlfriend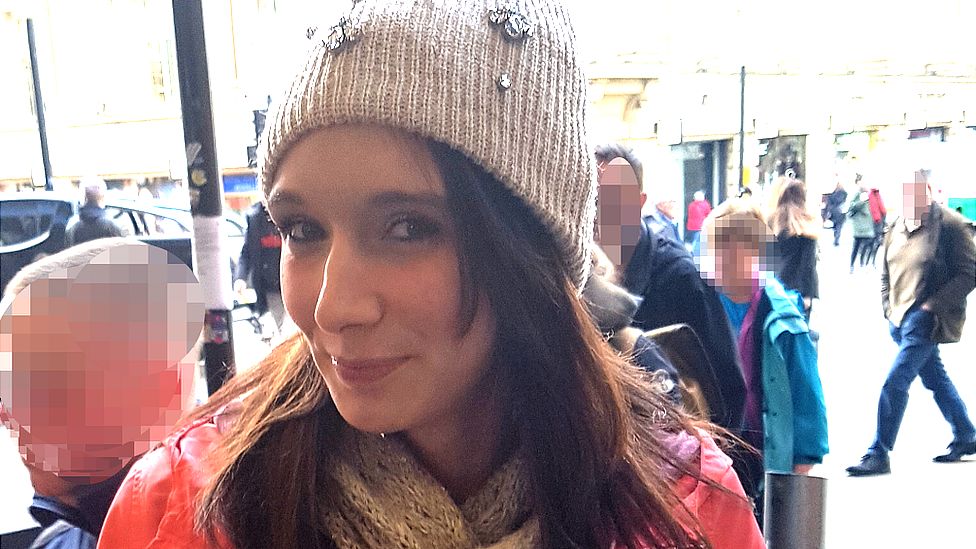 A man who stabbed his girlfriend to death on a St Valentine's Day break told police he "loved her to bits", a court heard.
Michael Marler, 37, killed Danielle Richardson, 24, in a Manchester flat following a "two-week drug bender".
He then jumped 25ft (7.5m) from the second-storey window of the flat in Ancoats onto a car parked outside.
At Manchester Crown Court, Mr Marler, of Brideoak Street, Oldham, admits manslaughter but denies murder.
Last week, the defendant gave evidence, telling the jury Miss Richardson had been awarded £12,000 in criminal injuries compensation two weeks before her death, and their drug use spiralled out of control.
The cash was used to fund a £1,000-a-week drug spree in the fortnight before Miss Richardson died.
They checked into the rented apartment to celebrate Valentine's Day and had spent the night at a drive-through cinema event before returning to smoke cannabis and crack cocaine, he said.
"It was a special occasion, we were looking forward to spending the future together," Mr Marler told the jury.
But the defendant said that after taking the drugs, Miss Richardson "started to act strange" and he became paranoid with "vision disturbances".
Mr Marler said that all he could remember was being restrained by police and he had no recollection of stabbing his girlfriend.
"I loved the girl, I actually loved her to bits. I like to think I'm a nice person. I don't even kill a spider," he told police.
Miss Richardson died after being stabbed 15 times in the attack on 13 February.
Stephen Meadowcroft QC, defending, asked him: "It's suggested by the prosecution you intended to kill or seriously injure Danielle."
He replied: "I never thought anything like that. I can't believe what's happened."
An earlier hearing was told Mr Marler, who was covered in blood, jumped from the flat on to a car and attacked one of the occupants and a passer-by.
Related Internet Links
The BBC is not responsible for the content of external sites.