Family left 'terrified' by racist graffiti in Milnrow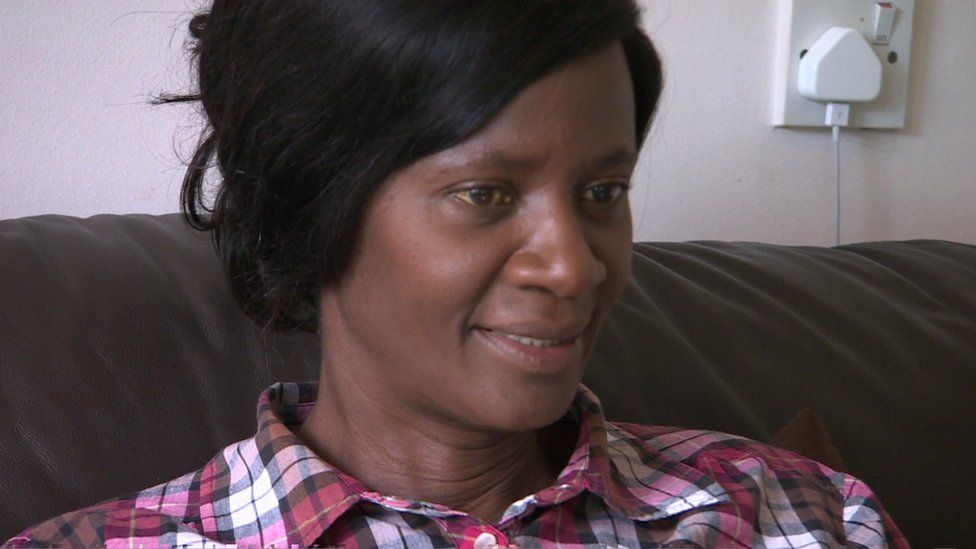 A nurse whose home was daubed with racist graffiti within hours of arriving in a neighbourhood has said it left her "terrified".
Sabena Kasese, an NHS nurse for more than 20 years, has abandoned plans to buy the house in Milnrow, Rochdale, after the weekend's attack.
Ms Kasese said she "couldn't believe" what had happened.
Insp Rob MacGregor of Greater Manchester Police said: "This is an absolutely sickening crime."
He added it had "deeply upset not just the victims, but local residents who have seen what was written".
Insp MacGregor said the force was treating it as a hate crime.
The nurse, originally from Zimbabwe, moved on Saturday to Leyfield Road from Leicestershire with son Joseph, 18, and daughter Lilian, 24, whom she planned to buy the house for.
She said: "As a nurse I treat everyone the same regardless of religion, race colour or creed and for me to experience this, it was really shocking.
"We were really terrified - I couldn't believe such a thing can happen.
"After spending all these years in this country I have never experienced anything like this."
On the night of the attack, Joseph spotted two figures in hoodies outside the house.
"The first thing we did was call the police and we spent all night waiting wondering what would happen next," said Lilian.
She added: "I don't even feel safe to walk outside."
Neighbour Michelle Good said a similar thing happened to another family in the area a few months ago.
Related Internet Links
The BBC is not responsible for the content of external sites.