Cheshire East Council's traveller site 'took too long' to build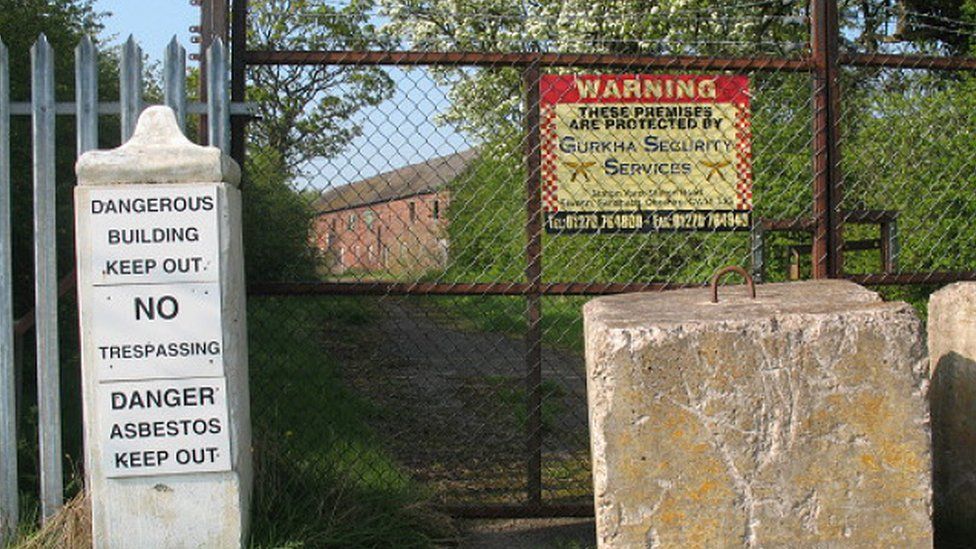 Planning permission for a controversial traveller site in Cheshire will need to be sought again because the local authority took too long to begin building work.
Cheshire East Council which granted itself permission to build on land in Middlewich in 2015, failed to begin work within the specified three years.
The council blamed the delay on dilapidated buildings on the site.
Labour councillor Jonathan Parry said "more public money had been wasted".
In 2015, the Conservative-controlled authority granted itself planning permission to convert a listed barn at Cledford Hall into washing facilities and an office to service nine new pitches at a transit site for Gypsy and traveller groups.
Two years later, the council applied for permission to demolish the barn which it said was a "dangerous structure" at risk of "unscheduled collapses".
"They must have known there were going to be problems when they originally applied for planning permission, it's absolutely sloppy of them," said Cllr Parry.
He said the proposals were "in the wrong place".
A council spokesperson said: "The next step will be to secure the demolition of these buildings in line with the planning approval - and then to consider further options for the site."
Councils are required under the Housing Act 2004 to draw up a strategy outlining how they will meet the accommodation needs of Gypsies and travellers.
Police have greater powers to close down illegal traveller encampments in boroughs that have designated transit sites - temporary sites which allow caravans to be stationed for up to three months.
Related Internet Links
The BBC is not responsible for the content of external sites.