Moors Murders: Pauline Reade's remains reburied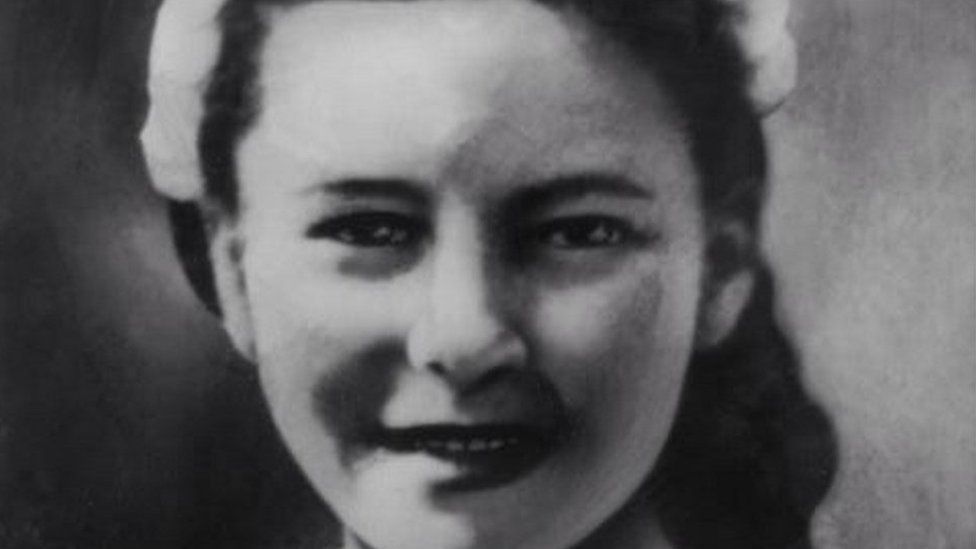 The Moors Murderers' first victim, Pauline Reade, has been reburied in order to add remains kept by police for 30 years to her grave.
Greater Manchester Police (GMP) said the private exhumation and reburial took place at her grave in Gorton Cemetery, Manchester.
Ian Brady and Myra Hindley admitted the 1963 killing of the 16-year-old while in prison in the 1980s.
Pauline's remains were kept without her family's knowledge.
A GMP statement said: "Pauline and the other Moors Murders victims are ever present in our minds and Greater Manchester Police will always do everything we can to support their relatives and honour their memory."
GMP apologised to the Reade family in November when an audit revealed some of her remains were kept on its behalf at the University of Leeds.
The Moors murders were a series of crimes that shocked Britain in the 1960s
Ian Brady and his girlfriend Myra Hindley tortured, sexually assaulted and murdered five children during 1963 and 1964 and buried their bodies on Saddleworth Moor, near Manchester
Their killing spree was discovered in 1965, when Hindley's brother-in-law told police he witnessed Brady murdering Edward Evans, 17, at the couple's home in Hattersley
The pair were jailed for life in 1966 for the murders of Lesley Ann Downey, 10, and Edward Evans while Brady was also convicted of killing 12-year-old John Kilbride
In 1987, Brady and Hindley admitted killing Keith Bennett, 12, and 16-year-old Pauline Reade. Pauline's body was found still wearing her pink and gold party dress in a shallow grave on Saddleworth Moor after Brady and Hindley returned with police to the scene of their crimes. Keith's body was never found
Hindley died in 2002 while Brady died in 2017
Pauline vanished on 12 July 1963 while on her way to a disco near her home in Gorton, Manchester.
Hindley, who was an acquaintance of Pauline's, lured her to Saddleworth Moor with a fabricated tale about needing help to find some lost gloves.
It was there the teenager was beaten about the head and her throat cut with such force that her spinal cord was severed.
Her stored remains, which her family said included a jaw bone and hair, were discovered as part of a GMP audit of body parts stored before 2006 when the 2004 Human Tissue Act came into force.
Peter Hall, who has represented Pauline's niece Jackie Reade, said the way GMP had handled the remains added to his client's distress.
He said there was a nine-month gap between the family receiving the samples of her remains and the return of Pauline's shoes and jewellery.
"Why those items were not returned earlier with the body samples we do not know," he added.
Related Internet Links
The BBC is not responsible for the content of external sites.