Trafford Council: Bins contractor Amey penalised for poor service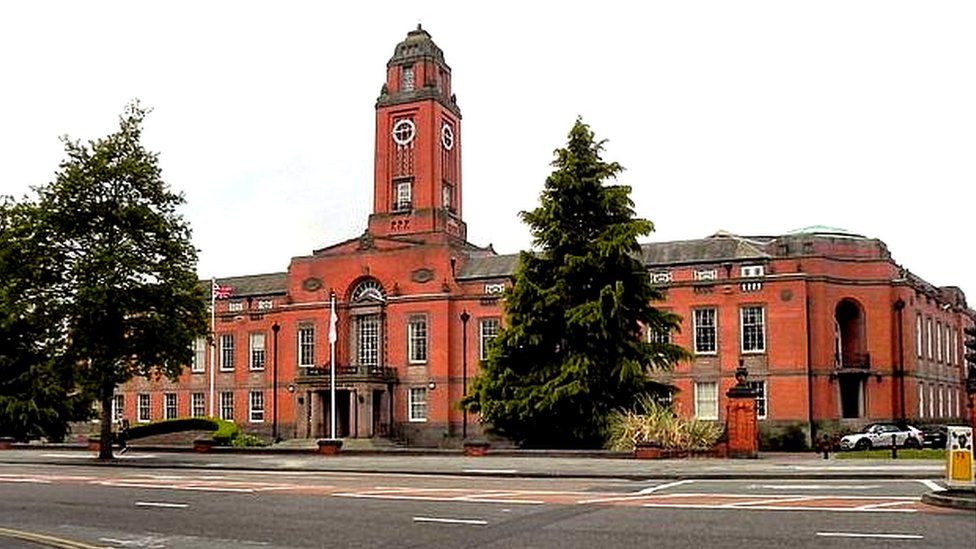 A council contractor which runs services including bin collections has been ordered to pay £1m in penalties.
Trafford Council's scrutiny committee is reviewing its contract with Amey after residents' concerns about missing collections and other problems.
Amey said it had identified areas that needed to improve and was working to achieve this.
In 2015 the then-Conservative led authority signed a £12m-a-year deal with Amey for it to deliver services for the next 23 years.
The council, now run by Labour, has received many complaints from residents about dirty streets, filthy parks and overflowing bins.
Analysis: Matthew Bone, BBC Radio Manchester Political Reporter
The Conservatives were in power in Trafford when this contract was awarded.
Labour's Andrew Western described it then as a "bad deal for residents" and warned services would suffer.
Three years later as council leader after Labour won control in local elections, he could be forgiven for feeling a sense of vindication.
Although the Conservatives are no longer in charge, they still say outsourcing was the right call.
They say the decision was taken to protect jobs and save money, and that in many areas service levels have improved.
They also accept providers should be fined when standards aren't met. Both sides can at least agree on that.
Resident Kevin Parker told the Local Democracy Reporting Service he quizzed Trafford Council about Amey's performance and whether any financial penalties had been imposed.
He said: "I was astonished by Amey's failings - perhaps these latest performance indicators are just scratching the service on how abysmal the company really is?"
A council spokesman said it acknowledged residents' concerns, adding that the scrutiny committee was reviewing the contract.
"The fines, which will be invested in highways and waste management, demonstrate that Amey did not meet the standards of service in some areas, but it did in a range of other measures," he said.
An Amey spokesman said: "We have identified the areas of the service that need to improve and we are working closely to achieve the agreed standards."
Sean Anstee, leader of the Tory opposition group and the council leader back in 2015 when the Amey deal was signed, said: "In many respects, the partnership has achieved good outcomes.
"However where standards are not met, it is right that a penalty is applied to drive up performance and fix what needs fixing."
Related Internet Links
The BBC is not responsible for the content of external sites.