Backpackers killed in Goa lorry crash on 'dream' tour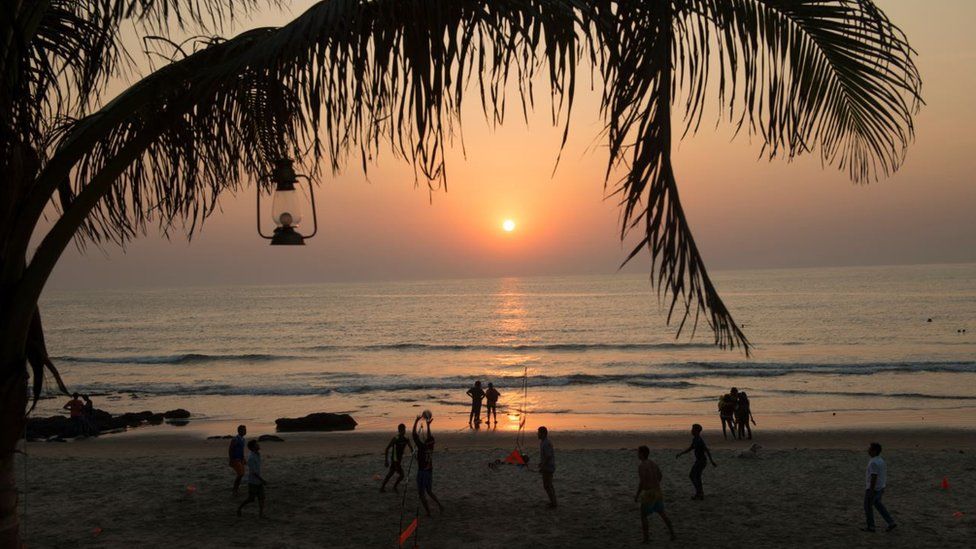 Two backpackers on a "dream" tour of India died when they got off their motorbike and were hit by an oncoming lorry, an inquest heard.
The inquest in Stockport was told Hannah Whitley, 23, from Bramhall, and Daniel Bulgacs, 39, from Halifax, died in the state of Goa on 22 December.
Manchester South Coroner Chris Morris found the pair died as a result of a road traffic collision.
The hearing was told an Indian criminal investigation could take four years.
Accountant Ms Whitley, and company director Mr Bulgacs, who met in Goa while on separate Far East breaks, had dismounted on a two-lane country road when they were hit by the lorry driving round a sharp left-hand bend, the court was told.
Their friend Gary Powell, who was following the pair on his own motorbike, said he lost sight of them as he approached the bend and suddenly saw their empty bike on the left side of the road.
Mr Powell was knocked unconscious as he could not avoid crashing into the bike.
When he recovered he found Ms Whitley and Mr Bulgacs dead at the scene.
The coroner said Mr Powell's statement was the best available evidence due to a continuing criminal investigation by the Indian authorities into the lorry driver's alleged rash and negligent driving.
Ms Whitley and Mr Bulgacs became friends with Mr Powell, and had been to visit an old Portuguese fort with Ms Whitley riding pillion on Mr Powell's bike and experienced biker Mr Bulgacs hiring a similar vehicle.
Ms Whitley was on the front of the hire motorbike with Mr Bulgacs "most likely" training her on how to ride, the inquest heard.
Sascha Whitley said his daughter was "living her dream" on the trip.
Mr Bulgacs' mother, Christine Wainwright, told the inquest her son ran his own successful business trading on eBay, owned a motorbike and had driving qualifications from his Army service.