Tommy Robinson to stand in European Parliament election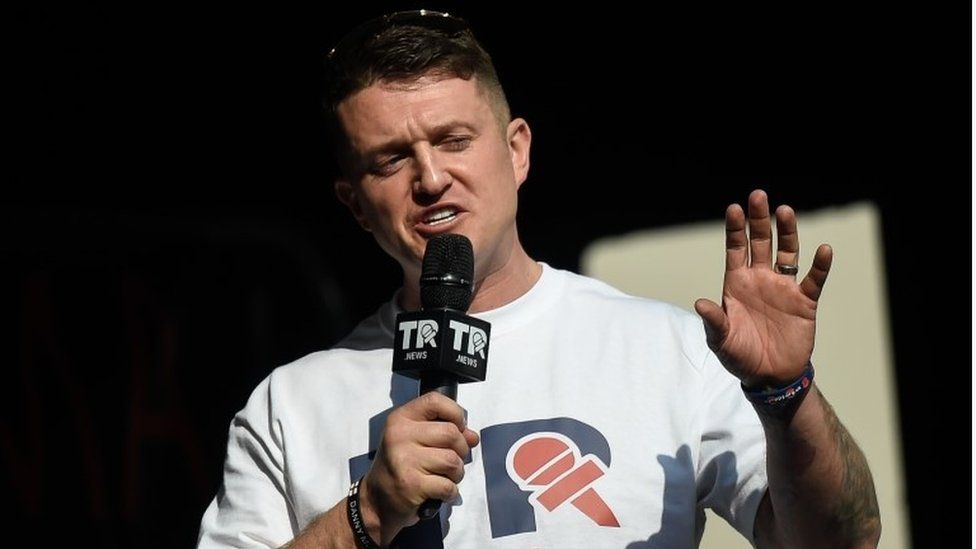 English Defence League (EDL) founder Tommy Robinson has announced he will stand in the upcoming European Parliament elections.
Mr Robinson, whose real name is Stephen Yaxley-Lennon, is expected to stand as an MEP candidate in the North West England constituency.
He pledged to represent "the working class of England" if elected as an Independent MEP.
Anti-extremism campaigners Hope Not Hate called for voters to oppose him.
Change UK
Conservative Party
English Democrats
Green Party
Labour Party
Liberal Democrats
The Brexit Party
UK European Union Party
UK Independence Party (UKIP)
Mohammad Aslam - Independent
Tommy Robinson - Independent