Stockport votes against Greater Manchester Spatial Framework plan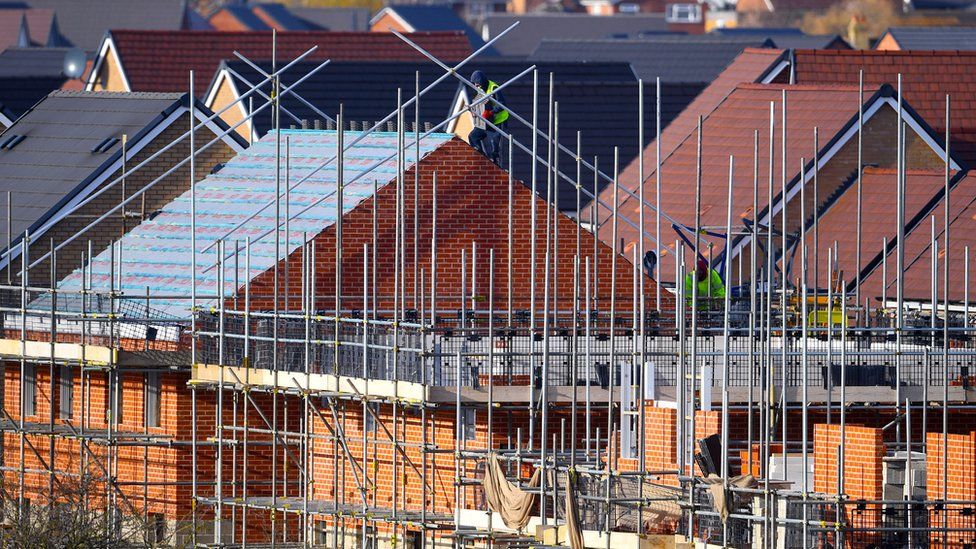 A blueprint for nearly 180,000 new homes in Greater Manchester is in doubt amid a councillor rebellion.
The project has been controversial since its first draft in 2016 due to the sacrifice of some greenbelt land.
The version that went before councillors meant 1.2% of Stockport's greenbelt would potentially be developed over the next 17 years.
Liberal Democrat councillor Mark Hunter said the plan should not be a "licence to concrete over the countryside".
"They must be the right homes in the right places," he said.
Conservative Mike Hurlestone said: "We are not against a joint plan, but it has to be the right plan."
He said small communities such as Heald Green, Bredbury and Romiley, would have had to "bear the brunt of mass development".
Labour councillor David Meller said the vote against the spatial framework was "almost unbelievable".
He said a local plan would require more housing and more green belt use, as developers would "cherry pick" areas.
"We tried our utmost to persuade. The consequences of this will soon bear some rather rotten fruit," he tweeted.
Salford Mayor Paul Dennett previously said a "plan of the nine" would be considered by the remaining boroughs if Stockport rejected the plan.
A spokesman for Greater Manchester Combined Authority said while it "regrets" Stockport's position it would "continue to work to build a sustainable future with good homes, jobs, and growth".
He said Greater Manchester leaders would meet to "consider the next steps" in the coming days.
Related Internet Links
The BBC is not responsible for the content of external sites.