Covid: North West Ambulance Service worker 'brought joy to all'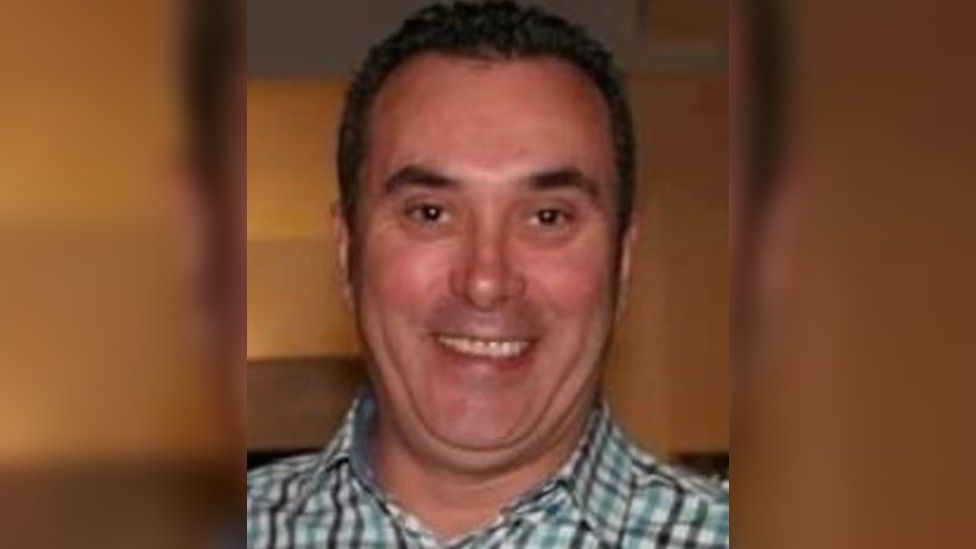 A long-serving ambulance service worker who "brought joy to everyone he knew" has died with Covid-19.
Peter Millington, from Wigan, had been a "very valued and popular" member of the North West Ambulance Service for more than 30 years, his workmates said.
Chief executive Daren Mochrie said his "charming" and "well-loved" colleague died over the weekend aged 58.
"We are devastated at the loss of our lovely Dad," said Mr Millington's children. "He brought joy to everyone."
They added: "We will forever hold the special memories we have of him in our hearts."
He leaves behind his fiancée Lynn Caddick and two children, Alex - who also works for the ambulance service in Broughton - and Sophie.
Mr Millington first worked as a paramedic in Wigan before his "passion and skill for computers" led him to working in a control centre in Manchester, a spokesman for the Trust said.
Mr Mochrie said: "Peter was a well-loved colleague and a friend to many. Known for his charming nature and smile that would light up a room, he will be deeply missed."