Bolton Octagon: New images reveal £12m theatre revamp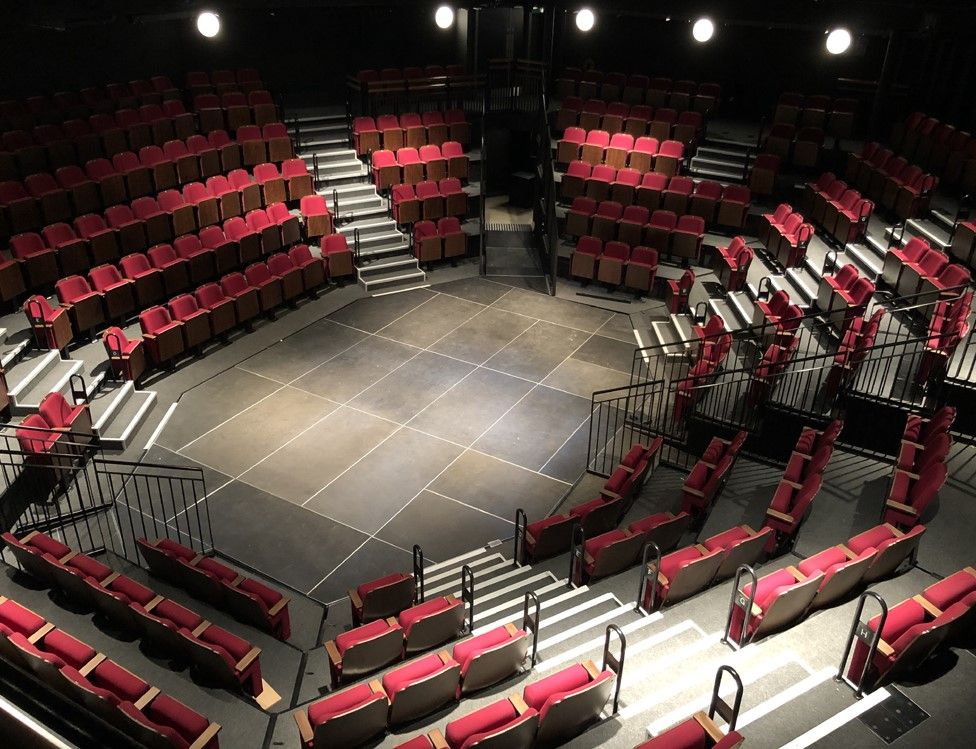 A theatre has revealed its new look after a £12m refurbishment a year after closing due to the Covid-19 pandemic.
Photographs from inside Bolton's Octagon Theatre offer a first glimpse of the results of the project to transform the building.
It includes an overhaul of performance spaces and more backstage facilities.
The theatre's boss said after a "tumultuous" year staff were "excited" to reopen and welcome the public back when Covid restrictions are lifted.
Theatres were closed on 16 March last year at the start of the pandemic but under the government's roadmap plan they are scheduled to reopen on 17 May.
Octagon chief executive Roddy Gauld said the theatre now had more space, was more environmentally friendly and had improved accessibility with "enhanced" audience and backstage facilities.
"The pandemic has hit Bolton particularly hard, and the Octagon is now ready to play a leading role in our town's recovery," he said.
"We know people are looking forward to live entertainment and I don't think the theatre could be more needed or more capable than it is right now."
He added: "The Octagon is an incredible creative and cultural hub for Bolton."
Bolton Council and Arts Council England helped fund the project as well as public donations to an appeal that raised almost £85,000.
The theatre, in the centre of Bolton, was opened in 1967.
Related Internet Links
The BBC is not responsible for the content of external sites.