Paula Leeson: Woman 'drowned by husband had 13 injuries'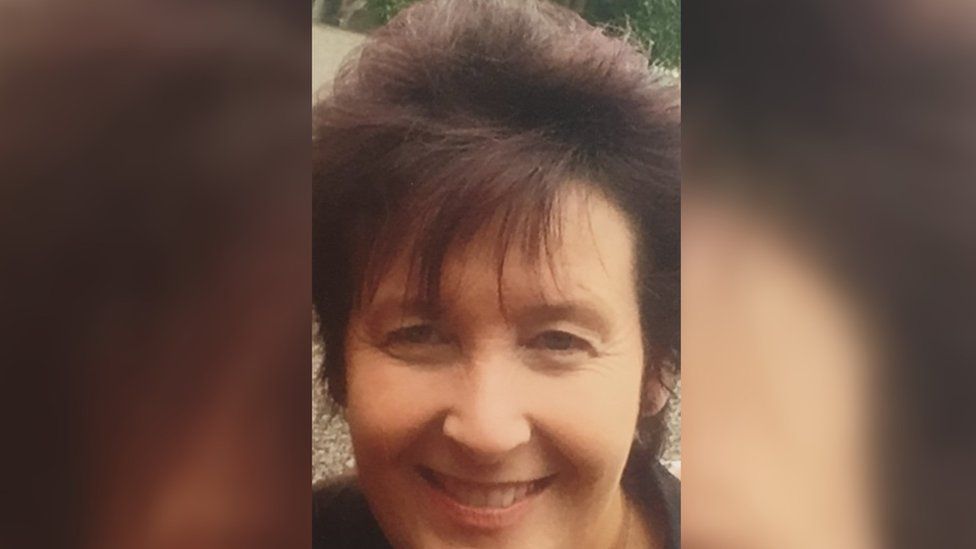 A woman allegedly drowned by her husband to claim £3.5m in insurance payouts had 13 separate injuries on her head and body, a court has heard.
Paula Leeson, 47, drowned in a 4ft deep swimming pool while on holiday in a remote park of Denmark in June 2017.
Manchester Crown Court heard a routine post-mortem examination was halted after internal bleeding in Ms Leeson's neck was discovered.
Her husband Donald McPherson, 47, of Sale, denies her murder.
The court heard how Mr McPherson told Danish police that, after waking up, he found his wife, fully clothed, face down in the pool and struggled to pull her out.
But the prosecution allege Mr McPherson took out seven life insurance policies on his wife and forged her will before carrying out the "sinister pre-planned killing".
Danish authorities initially concluded Ms Leeson's death was "assumed accidental" but later changed their conclusion to "undetermined".
Professor Peter Leth, an expert in forensic medicine, said that violence inflicted by another person could not be ruled out, but her injuries did not indicate she had been involved in a struggle causing her to go into the pool.
However, he added: "It's possible to drown a person without much struggle, if you are heavier than this person and the person is taken by surprise. That would not leave any marks of any kind."
Mr Leth agreed with John Ryder QC, defending, that Ms Leeson fainting in the pool could also not be ruled out.
Mr Ryder continued: "These injuries could be explained by falling and later attempts to recover or resuscitate her?"
He answered: "Yes, that's exactly what we have said in our report."
The day after his wife's death, the property developer began moving money from her bank accounts to cover his overdraft.
He later joined a bereavement support group, which he described as "like Tinder for widows".
Mother-of-one Ms Leeson, whose family are from County Wicklow, Ireland, and own a construction business in Sale, Greater Manchester, married the defendant, born Alexander James Lang in Takapuna, New Zealand at a Cheshire castle in 2014.
Related Internet Links
The BBC is not responsible for the content of external sites.