Parklife fan Hamish Wigley-Smith loses VIP passes for selling tickets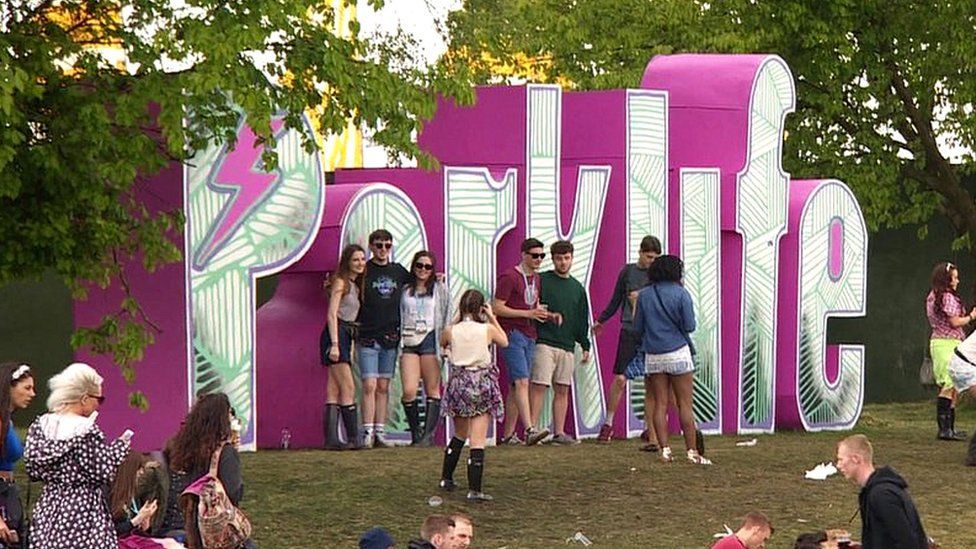 A music fan who tried to sell tickets for a festival after he won VIP passes in a competition has had his prize revoked by the organisers.
Hamish Wigley-Smith tweeted he would be selling his tickets for the Parklife only to be told: "Lol. Your tickets have just been cancelled pal."
The 19-year-old put a price of £300 on his original £100 tickets for the event at Heaton Park, Manchester.
Parklife has been contacted for a comment by the BBC.
Mr Wigley-Smith, from Bishop Auckland in County Durham, had tickets for last year's cancelled festival which entitled him to claim a set for this year's event.
He spotted a contest to win VIP-guest list tickets and was overjoyed when he won.
The contest rewarded the funniest group chat name fans could devised and he won with a screenshot of his friends' group named 'Turn the Heaton On'.
Mr Wigley-Smith tweeted: "I'd love to know what I was supposed to do with tickets I already had before I won the other ones."
He told the BBC: "Maybe I should have put them up for sale at face value but I think lots of other people would have done the same."
The supermarket worker still has his original tickets but is in two-minds whether to attend the sell-out festival in September,
"It's a good line-up this year but I'm 50-50 because of all of the grief I received online," he said.
The row has continued on social media, where one poster said: "The guy got cheeky and tried to rip someone off."
But another defended him, saying: "He should be allowed to do what he wants."
Related Internet Links
The BBC is not responsible for the content of external sites.