Home in Manchester launches Covid-safe outdoor theatre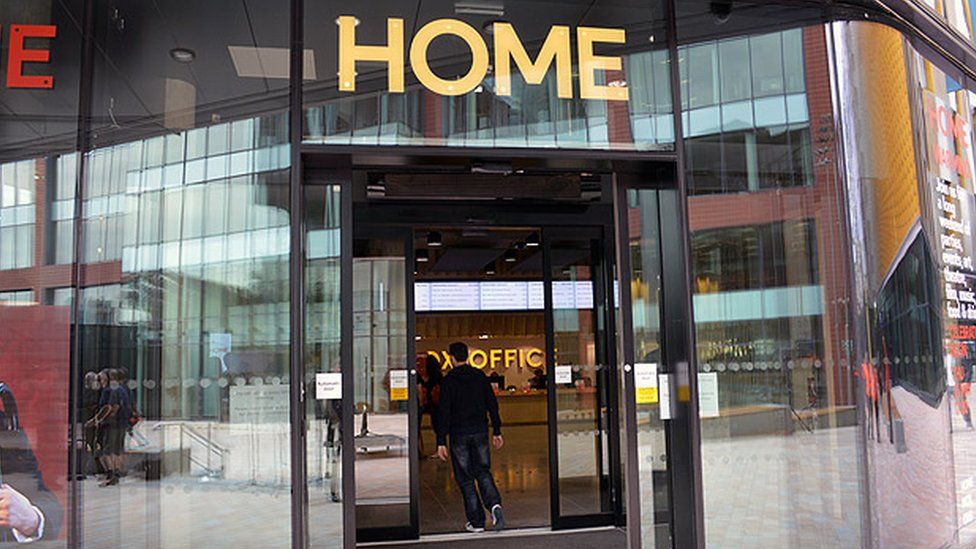 An arts venue in Manchester is to open a new 400-seat socially distanced outdoor theatre space.
Home said the temporary venue would provide shows, music, cabaret and comedy for people "looking for a safe and fun night out as lockdown eases".
Named Homeground, it will open on 28 May on a future development site in the city's First Street.
The project will create 450 new jobs for freelance artists and creatives, the venue said.
Overt the summer the venue plans to stage musical versions of A Midsummer Night's Dream and Alice in Wonderland.
It will also host work by partners including Frog & Bucket, Contact and Trans Creative.
A second stage called The Manchester Stage will feature DJ slots and other free events.
Home will also be offering free performances for school groups.
Director Dave Moutrey said: "As we start to emerge from the strangest year many of us have ever experienced, arts and culture play a vital role in the recovery of the country.
"We all want to bring a sense of hope and joy back to our communities, and to provide more opportunities for an artistic freelance sector decimated by the pandemic.
"People in our city, especially young people, have been deprived of live theatre for the past year. We want this to be a celebration of Manchester's creativity and resilience."
Related Internet Links
The BBC is not responsible for the content of external sites.