Greater Manchester Police review finds 1,600 more unrecorded crimes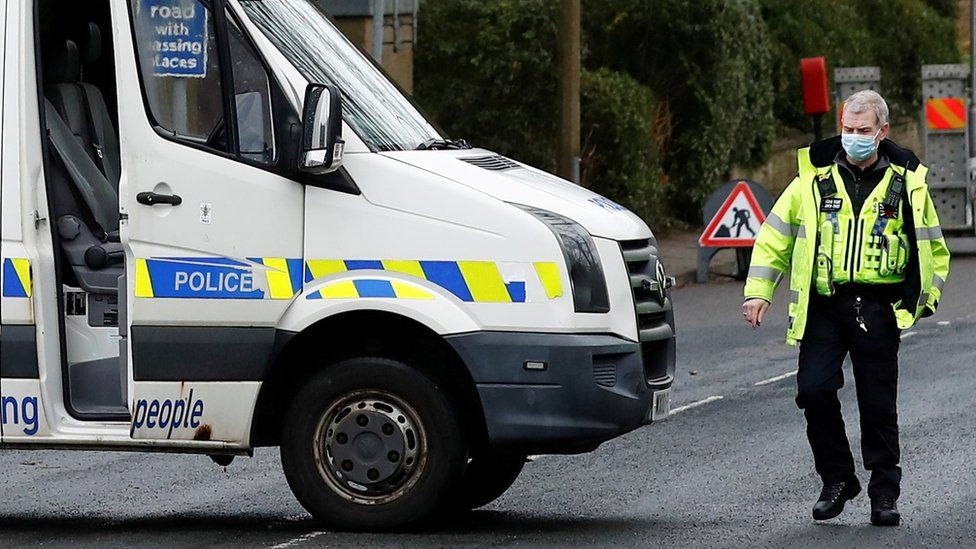 A police force which was criticised over crime recording failures has said a review of cases has seen a further 1,655 unrecorded offences being found.
Greater Manchester Police said a daily audit of more than 150,000 incidents between December 2020 and March 2021 had now uncovered 6,155.
Deputy Chief Constable Mabs Hussain said it had retrained 6,000 officers in supporting victims of crime and reporting crimes accurately and extended its criminal justice units in response to the critical report by the HM Inspectorate of Constabulary and Fire & Rescue Services (HMICFRS).
He added that three units had also been set up to boost support for crime victims.
The report led to the region's mayor Andy Burnham asking the then chief constable Ian Hopkins to resign.
His replacement Stephen Watson is due to take up his role at the end of May.
Mr Hussain said to ensure crimes were being recorded "correctly, we have around 70 officers across the districts responsible for reviewing every incident which comes in".
"Through our due diligence process, between December 2020 and March 2021 of the 150,283 incidents which have been reviewed, a further 6,155 crimes have been recorded."
He said the force's priority was to "put victims of crime at the centre of everything we do", with a particular focus on helping victims of domestic abuse, an area which was highlighted as a concern in the report.
"We have conducted a review of body-worn video for domestic abuse cases to see if we could have done more to support them," he said.
"We are using this to take the learning and improve the service we provide and have taken action where we have seen both good and poor practice."
He added that while it "clear we still have a lot of work to do to regain the confidence of the public", the force was "working hard" to deliver the "high-quality service" the area's residents "rightly expect of us".
Related Internet Links
The BBC is not responsible for the content of external sites.