Judge rules Jewish girl's life support can be withdrawn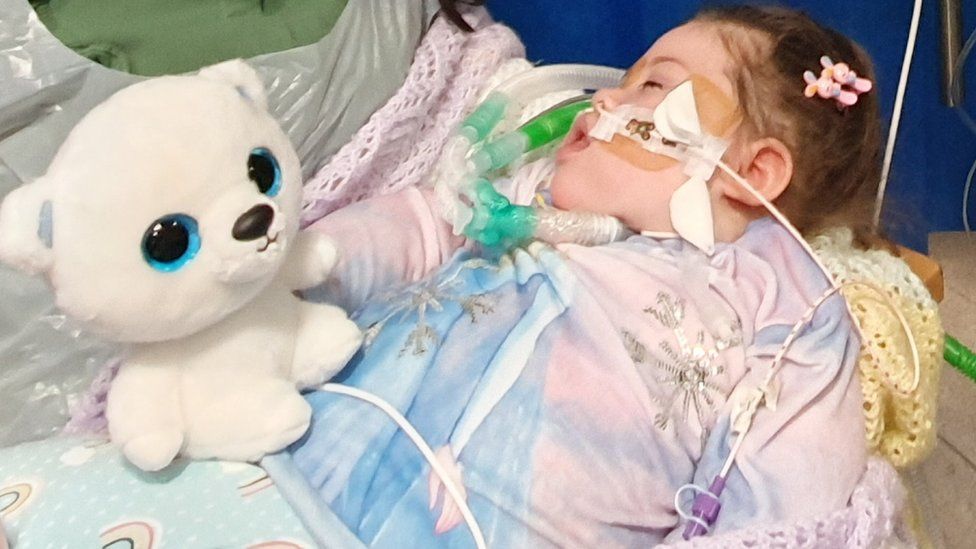 A seriously ill two-year-old Jewish girl can have life-sustaining treatment withdrawn as it is in her "best interests", a judge has ruled.
Manchester University NHS Foundation Trust had asked to put Alta Fixsler, who cannot breathe or eat without medical help, into palliative care.
Her parents, who said their faith meant they could not agree, wanted to take her to an Israeli hospital.
At the High Court, Mr Justice MacDonald said she had "no prospect of recovery".
He added that taking her abroad would expose her to "further pain".
However, her parents told the court their faith meant they could not agree to steps which would lead to her death.
Their barrister Victoria Butler-Cole said they had "implored the trust to reconsider their position" and allow them to take their daughter to a hospital in Jerusalem.
Issuing his ruling, Mr Justice MacDonald said it was in Alta's "best interests for the treatment that is currently sustaining her precious life now to be withdrawn".
He said taking the toddler to Israel would cause her discomfort "for no medical benefit in circumstances where all parties accept that the treatment options now available for Alta provide no prospect of recovery".
He said her "parents cannot be criticised for having reached a different decision informed by the religious laws that govern their way of life, but applying the secular legal principles that I must... I cannot agree with their assessment and am required to act accordingly".
As a result, he added, it was "in her best interests for a palliative care regime to be implemented".
Related Internet Links
The BBC is not responsible for the content of external sites.