Greater Manchester Police chief scraps 'tosh' Citizens' Contract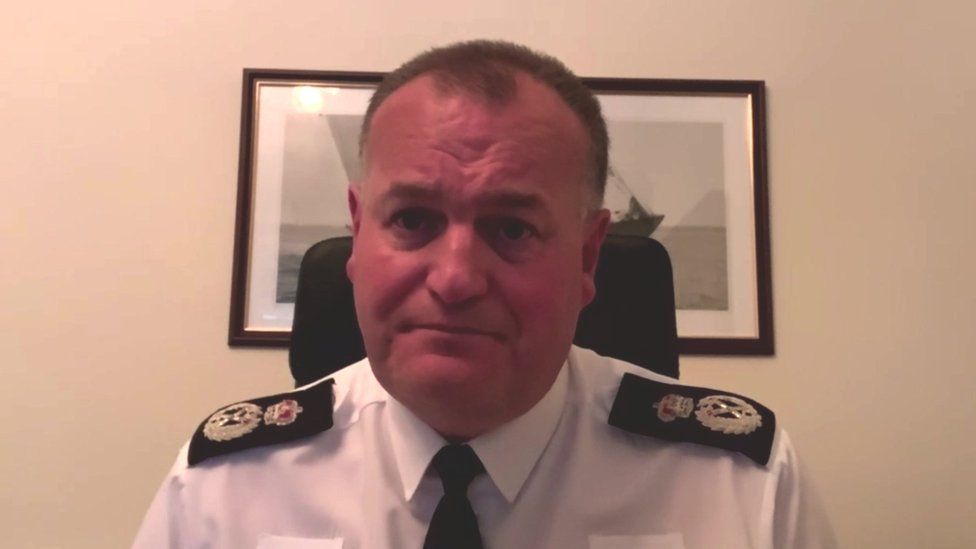 A so-called Citizens' Contract outlining what people could expect from Greater Manchester Police has been torn up by the force's new chief constable.
Greater Manchester Mayor Andy Burnham endorsed the move by Stephen Watson, who was appointed in May.
Under the scheme, the force implied not all crime could receive the same focus due to strained resources.
He added: "We just think it's patronising nonsense, which pretty much tells the public, you know, 'can you just stop troubling us because we're really busy and you just don't understand how hard it is for us'."
The Citizens Contract was introduced two-and-a-half years ago as a way of balancing squeezed police resources with increased public demand.
The contract will now be replaced following a consultation.
When asked about the chief constable's remarks, Mr Burnham said: "We are very much with the chief."
He said the head of the force had the right to put his "stamp" on the organisation and agreed with the idea that officers should be investigating all crime.
The scheme saw Greater Manchester Police aim to limit people's expectations amid ongoing budget cuts.
However, the document also stressed the public needed to do its bit, with the former chief constable appealing for "help".
People were urged to use the appropriate numbers to contact the police, to share information and intelligence with them, and to work with their neighbours to create safer communities.
In return, the force pledged to be upfront and honest about its priorities and demands.
Mr Burnham said recent increases in recruitment would help the under-pressure force.
He said the public were "getting a little bit fed up of virtue-signalling police officers" and would "rather we just locked up burglars".
Mr Watson also said he was concerned police could be overwhelmed by the creation of new "hate crimes" which "sought to criminalise what people think about difficult social issues, as opposed to what they do".
Related Internet Links
The BBC is not responsible for the content of external sites.